Anthony Nguyen – Founder/Editor-in-chief
Anthony Nguyen, also known as Hu$tler/The Bank Guy, founded HustlerMoneyBlog in 2006 with a passion for finding the best deals, bank promotions, credit card offers, cash back, points & miles, and everything in between. Before launching his career as a full time entrepreneur, he taught 7 years of Secondary Mathematics Education in the Dallas-Ft Worth Area. Anthony feels the web is now his classroom to teach his readers on making and saving money online. HustlerMoneyBlog has now grown to over 1,000,000 unique monthly visitors and has a growing staff of 5 writers to provide HMB's readers with the most up to date information on deals and bonuses. We thank you for all the support over the years and look forward to be the best of the web in finding you free money! Contact Anthony for media/advertising.
Phuong Nguyen – Marketing Director
Phuong Nguyen was born and raised in the tiny Texas town of Seadrift. She graduated from the University of Texas at Arlington and has a background in business and banking. She also managed a dental office for 5 years. Phuong is a new mom to a 5 month old daughter named Eve. Any spare time involves traveling, cycling, running, snowboarding, cooking, and spending time with family and friends.
David Nguyen – Writer
David Nguyen has been a contributor to Hustlermoneyblog since 2012. When he isn't writing about deals, bank bonuses, or birthday freebies, he goes to school in the Dalllas-Fort Worth area studying business. In his free time he enjoys yoga, listening to music, and watching a good movie. David is passionate about providing accurate data to help HMB readers save as much money as possible.
Justin Hoang – Writer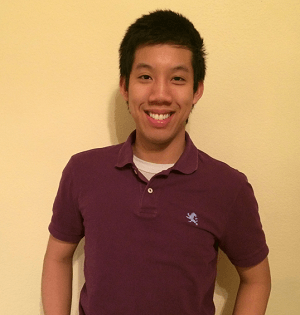 Justin Hoang graduated at the top of his high school class and is now a freshman at the University of Texas at Austin. He is majoring in Electrical and Computer Engineering and looks forward to the future. He has always had a love of finding out how things work – even at a young age. He enjoys creating new things and finding simple tips and tricks that save time and money. In his free time, he enjoys playing basketball, watching movies, and traveling whenever he can.