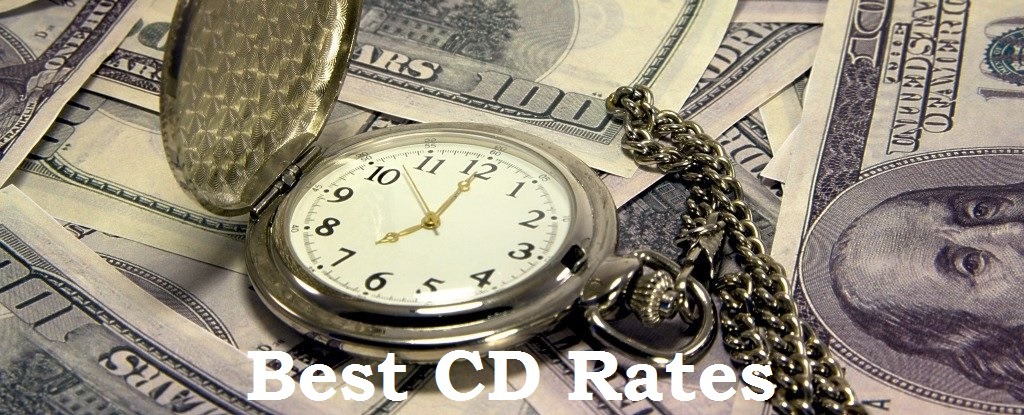 If you're in the market to save money but want to lock it in, then you're in the right places to see our comprehensive list of the Best CD Rates available. CDs or Certificate of Deposit is a certificate issued by the bank to a person depositing their money for a specific amount of time. During the specified time period your money is deposited, you will earn a certain APY for your specific CD account. The one thing about CDs versus Savings account is that you cannot withdraw from it during the on-going CD length without a penalty. This is great for those who just want to invest and forget. The attractive feature of a CD is that the APY rates are quite high and that makes you WANT to leave your money alone so that it can earn you money without additional fuss. Below are the best CD Rates for various lengths such as 3-Month, 6-Month, 9-Month, 1 Year, 18-Month, 2 year, 3 year, and much more! This is HustlerMoneyBlog's absolute best guide to find the best CD rates for your specific needs. Those looking for the safest investment for your money, then Certificates of Deposit will be the best return on your savings. Additionally you will get more bang for your buck if you invest in online banks for the highest rates on your CDs.

Synchrony Bank is offering one of the best competitive rates for their various CD terms. Synchrony Bank offers 3-Month CDs to 60-Months CDs from 0.25% APY to an impressive 2.30% APY! The minimum deposit to open an of the CD accounts is $2,000. Hurry and take advantage of these great CDs rates today! Apply Now---

Synchrony Bank CD Review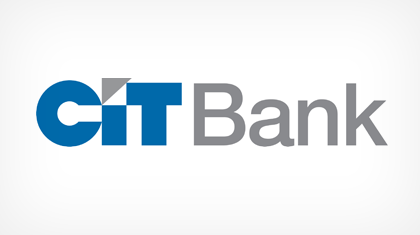 CIT Bank can help you build a savings plan that works for your schedule. Choose their CIT Bank Term CDs that offers the most competitive rate of such as the 1.32% APY on a 12-Month CD. There are a range of choices with low minimum deposits, and a selection of terms to meet your needs knowing that there are no account opening or maintenance fees, and you gain daily compounding interest to maximize your earning potential. Apply Now---

CIT Bank CD Review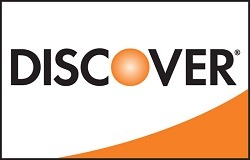 Discover Bank provides you with choices between the length of your CDs ranging from 3 months to 10 years with a minimum of $2,500 deposit. With 3 months you get to enjoy a 0.35% APY and up to 2.20% APY for a 10 year term. Discover Bank provides you the best service and keeps you in mind, so sign up today for their Certificate of Deposit account! Apply Now---

Discover Bank CD Review
Everything You Need To Know About CDs
Certificate of Deposit: Simply put, they are deposit accounts to earn a fixed interest rate over your chosen term length. Unlike a checking or savings account, you cannot access your money without penalty until the CD term is over.
CDs VS Checking/Savings Accounts: You will find that CDs interest rates are always higher than traditional Checking and Savings accounts. CDs rates are fixed for terms as long as 60 months and cannot be changed unlike Savings or Checking account rates.
CD Accounts FDIC Insured: Up to $250,000 per account (FDIC insured for banks and NCUA insured for credit unions)
Pros about CDs: CDs are low maintenance with the only requirement is to keep your money in your account until your CD matures while earning interest. Make sure to set up a calendar reminder once the CD term matures, otherwise  most banks will automatically renew the CD at the end of the term.
Cons about CDs: Obviously you don't have access to your money before your term ends unless you want to incur penalty fees. Make sure to put away money in a CD that you know you can afford.
CD Laddering Tactic: Many people don't want to commit long term to a CD, but still want to earn a higher interest rate. There is a tactic you can employ with CDs called "CD Laddering" which involves setting up multiple CDs with differing term lengths.
E.G $10K investment into 5 different CD length: Instead of putting the entire $10,000 into one 5-year CD, you put $2,000 into 5 different CDs (i.e. 1,2,3,4,5-year CDs). With each CD expiring with every passing year, you can decide to either withdraw the money or re-invest it into another CD. You are essentially earning money on a higher interest if you decided to use this route.
Open a CD Account: You can visit your local traditional brick-and-mortar bank to open a CD account, but they cannot compete with the online banks since they have overhead costs. Rule of thumb when finding the best rate is Online Banks > Credit Unions > Regional Banks > National Banks. You will find all the best online CD rates below and I highly suggest you go with online banks for all your CDs needs.
Best CDs Online Banks: Online CD accounts have the best rates by far. It's a wise move to get the highest rate for your investments. Since they operate online, all online banks CD accounts are available to everyone nationwide. They can keep the cost down with no branches overhead in order to provide the most competitive rates!
Steps for the best rates for Online CD Accounts: You want to figure out what the minimum balance requirement for the term you want to earn the listed Annual Percentage Yield (APY). Then choose your CD term you are comfortable leaving your money for the entire length of the CD term is earn the interest higher rate. Your is tied up for the entire CD term so make sure not to withdraw the due date, otherwise you will incur an early withdrawal penalty fee.
*Disclaimer* Since these rates change daily, make sure to confirm the latest rates by visiting the bank site directly using our links below. You'll find the best CD rates from all the best banks ranked from highest to lowest based on CD term. Listed are the Annual Percentage Yields (APYs) and Length of the CD.
Best CD Rates