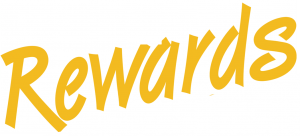 If you are looking to earn some extra cash, then you might want to sign up for a Rewards Checking Account (RCA). A rewards checking account is an account that requires you to meet certain criteria in order to receive a higher-than-normal APR as compared to a savings account.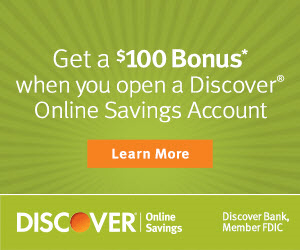 Discover Bank Online Savings Account: Earn $100 Bonus along with high interest rate of 1.01% APY! You must apply through HustlerMoneyBlog.com with promo code HMB217 by 05/31/2017 and make a minimum deposit of $15,000 by 06/15/2017. FDIC-insured, no minimum balance or monthly maintenance fees. Apply Now---

Discover Bank Review
You can now open a Chase Premier Plus CheckingSM online or in-branch and get $300 when you open a new Chase Premier Plus Checking(SM) account and set up direct deposit. Unlike other Chase coupons, you can apply online directly. The Chase Premier Checking account comes with free Chase Debit Card, free Online Banking and Online Bill Pay, free Mobile Banking, free Account Alerts, and free access to 16,000 Chase ATMs and 5,200 branches. Apply Now---

Chase Premier Plus Checking Review
Common Reward Checking Requirements: 
Enroll in eStatements: Paper statements costs financial institutions a lot of money. They have a huge customer base, and each customers' statements are multiple pages. By enrolling in eStatements, you are essentially saving some of the costs of the bank.
Receive a monthly direct deposit: Banks want you to directly deposit your paycheck into their account. Doing this provides a constant flow of money into your account and ensures the bank that it is your primary account. In some cases, the direct deposit has to be a paycheck or a government benefit; however, an ACH transfer will sometimes trigger the requirement. Be sure to double-check the account details.
Make a minimum number of debit card transactions: This requirement is another way to ensure that the direct deposited account is your primary account. Also, the bank earns a small processing fee wherever you use your card, so it is also a profit generating task.
One of the key differences between a RCA and a savings account is the limited balance that is required. Typically, RCAs have a maximum limit to how much you can deposit within the account; however, they have a higher APY – meaning that there is a higher interest rate associated with the account and more cash for you. On the other hand, good savings accounts' interest rates stick around the 1.00% usually without a maximum limit on the account.
Below you will find a full list of our Best Rewards Checking Accounts. We will be continuously updating this page as much as we can to give you the best options possible.
| Bank or Credit Union | State(s) | Rate | Maximum Balance | Credit Inquiry | Review |
| --- | --- | --- | --- | --- | --- |
| 1st Bank Yuma | AZ | 3.00% | $25,000 | ? | Review |
| Altra Federal Credit Union | AZ, CO, KY, MN, NJ, TN, TX, WI | 2.25% | $15,000 | ? | Review |
| American National Bank (NE) | IA, NE | 2.05% | $10,000 | ? | Review |
| American Trust & Savings Bank | IA | 3.01% | $15,000 | ? | Review |
| American Airlines Credit Union | TX | 2.27% | $5,000 | ? | Review |
| American Pride Bank | GA | 3.00% | $10,000 | ? | Review |
| Altoona First Savings Bank | PA | 2.75% | $10,000 | ? | Review |
| American Bank & Trust | SD | 2.51% | $10,000 | ? | Review |
| Bank of Little Rock | AR | 2.25% | $10,000 | ? | Review |
| Bank of Holland | NY | 2.02% | $15,000 | ? | Review |
| Bank of Nebraska | NE | 2.07% | $15,000 | ? | Review |
| BankWest (SD) | SD | 2.02% | $25,000 | ? | Review |
| Badger Bank | WI | 2.02% | $15,000 | ? | Review |
| Bank of Ruston | LA | 3.00% | $15,000 | ? | Review |
| Bay State Savings Bank | MA | 2.01% | $20,000 | ? | Review |
| Bellco Credit Union | CO (Nationwide with $10 donation) | 2.25% | $25,000 | ? | Review |
| Blue Federal Credit Union | CO, WY | 4.00% | $15,000 | Soft Pull | Review |
| Blue Federal Credit Union | CO, WY | 4.99% | $1,000 | Soft Pull | Review |
| Bridgeview Bank | IL | 5.00% | $3,000 | ? | Review |
| BTH Bank | TX | 2.25% | $7,000 | ? | Review |
| Cattaraugus County Bank | NY | 2.00% | $10,000 | ? | Review |
| Capital Educators Federal Credit Union | ID | 2.50% | $10,000 | ? | Review |
| Cedar Rapids Bank & Trust | IA | 2.22% | $15,000 | ? | Review |
| Centera Bank | KS | 2.50% | $25,000 | ? | Review |
| Center National Bank | MN | 2.02% | $10,000 | ? | Review |
| Chemcel Federal Credit Union | TX | 3.00% | $20,000 | ? | Review |
| Citizens First Bank, Inc. | KY | 2.27% | $25,000 | ? | Review |
| Citizens Savings Bank (PA) | PA | 2.25% | $20,000 | ? | Review |
| Citizens State Bank and Trust Co | KS | 2.50% | $10,000 | ? | Review |
| Citizens Bank | TN | 2.50% | $10,000 | ? | Review |
| Classic Bank | TX | 2.25% | $15,000 | ? | Review |
| CNB Bank, Inc. | WV, MD | 2.25% | $10,000 | ? | Review |
| Community Financial Services Bank | IL, IN, TN, KY, & MO | 3.05% | $20,000 | ? | Review |
| Community Financial Services Bank | KY | 3.05% | $20,000 | ? | Review |
| Community Bank | TN | 3.10% | $10,000 | ? | Review |
| Community First Bank (PA) | PA | 3.00% | $10,000 | ? | Review |
| Consumers Credit Union | Nationwide | 4.59% | $20,000 | Hard Pull | Review |
| Concordia Bank | MO | 2.02% | $15,000 | ? | Review |
| Coulee Bank | MN, WI | 2.55% | $15,000 | ? | Review |
| Country Bank | Nationwide | 2.00% | $20,000 | ? | Review |
| Crossroads Bank | IL | 2.05% | $30,000 | ? | Review |
| Destinations Credit Union | MD | 3.01% | $10,000 | Soft Pull | Review |
| Dieterich Bank | IL | 2.11% | $25,000 | ? | Review |
| Eclipse Bank, Inc. | KY | 2.25% | $10,000 | ? | Review |
| Elements Financial | IN | 2.00% | $20,000 | ? | Review |
| Emprise Bank | KS | 2.02% | $10,000 | ? | Review |
| Evergreen Bank Group | IL | 2.05% | $10,000 | ? | Review |
| Evansville Teachers Federal Credit Union | IN, KY | 3.00% | $15,000 | Soft Pull | Review |
| EVB | VA | 2.25% | $15,000 | ? | Review |
| Farmers and Merchants Bank | NE | 2.02% | $25,000 | ? | Review |
| Farmers & Merchants State Bank | IN, OH | 2.02% | $15,000 | ? | Review |
| Farmers Bank | AR | 2.25% | $10,000 | ? | Review |
| Farmers-Merchants Bank & Trust Co. | LA | 3.00% | $10,000 | ? | Review |
| Farmers State Bank | IA | 2.02% | $20,000 | ? | Review |
| Farmers Savings Bank | IA | 2.02% | $20,000 | ? | Review |
| First Federal Bank | MO | 2.50% | $25,000 | ? | Review |
| First Central Credit Union | TX | 2.50% | $10,000 | ? | Review |
| First Security Bank | IN, KY | 2.50% | $15,000 | ? | Review |
| First State Bank (Mendota) | IL | 2.50% | $25,000 | ? | Review |
| First State Bank of Forrest | IL | 2.50% | $25,000 | ? | Review |
| First Community National Bank | MO | 4.01% | $10,000 | ? | Review |
| Flanagan State Bank | IL | 2.25% | $10,000 | ? | Review |
| F&M Bank (OK) | OK | 2.75% | $10,000 | ? | Review |
| Frontier Bank | IA, SD | 3.05% | $20,000 | ? | Review |
| First National Bank of Carmi | IL, IN | 2.22% | $10,000 | ? | Review |
| First National Bank | WI | 3.05% | $15,000 | ? | Review |
| First State Bank of Middlebury | IN | 2.53% | $10,000 | ? | Review |
| Georgia Banking Company | Nationwide | 2.15% | $25,000 | ? | Review |
| Great Lakes Credit Union | IL | 3.00% | $10,000 | Hard Pull | Review |
| Gibsland Bank & Trust Company | LA | 4.11% | $15,000 | ? | Review |
| Great Plains National Bank | OK | 2.51% | $10,000 | ? | Review |
| Green Belt Bank & Trust | IA | 2.53% | $25,000 | ? | Review |
| Home Federal Bank (LA) | LA | 3.00% | $15,000 | ? | Review |
| Heartland Bank | AR | 3.00% | $15,000 | ? | Review |
| Heritage South Credit Union | AL | 3.00% | $15,000 | ? | Review |
| Hope Credit Union | AR, LA, MS, TN | 3.01% | $10,000 | ? | Review |
| Indiana First Bank | PA | 2.50% | $25,000 | ? | Review |
| Incommons Bank | TX | 2.00% | $10,000 | ? | Review |
| Industrial Bank | Nationwide | 2.50% | $15,000 | ? | Review |
| Integrity Bank & Trust | CO | 2.02% | $10,000 | ? | Review |
| Iowa State Bank | IA | 3.25% | $25,000 | Hard Pull | Review |
| JD Bank | LA | 3.25% | $10,000 | ? | Review |
| La Capitol Federal Credit Union | LA | 4.25% | $5,000 | ? | Review |
| Lake Michigan Credit Union | MI | 3.00% | $15,000 | Hard Pull | Review |
| Lee Bank | MA | 2.50% | $15,000 | ? | Review |
| Legacy Bank & Trust | MO | 4.00% | $10,000 | Soft Pull | Review |
| Maple City Savings Bank | NY | 2.50% | $10,000 | ? | Review |
| Marion State Bank | IA | 2.50% | $20,000 | ? | Review |
| MainStreet Bank | VA | 2.00% | $15,000 | ? | Review |
| Main Street Bank | Nationwide | 2.25% | $25,000 | ? | Review |
| Nicolet National Bank | MI, WI | 3.00% | $15,000 | ? | Review |
| Monticello Banking Company | KY | 2.11% | $15,000 | ? | Review |
| Mount Vernon Bank and Trust Company | IA | 2.50% | $25,000 | ? | Review |
| Mutual Bank | MA | 3.00% | $10,000 | ? | Review |
| Neighborhood Credit Union | TX | 2.50% | $50,000 | ? | Review |
| Newton Federal Bank | GA | 2.25% | $25,000 | ? | Review |
| New Buffalo Savings Bank | MI | 2.27% | $35,000 | ? | Review |
| Northpointe Bank | Nationwide | 5.00% | $5,000 | Soft Pull | Review |
| Old Missouri Bank | MO, AR, OK, KS | 3.01% | $25,000 | Soft Pull | Review |
| Ouachita Independent Bank | LA | 3.01% | $15,000 | ? | Review |
| Oxford University Bank | MS | 2.50% | $10,000 | ? | Review |
| Okey Vernon First National Bank | IA | 2.25% | $15,000 | ? | Review |
| One American Bank | Nationwide | 3.50% | $10,000 | ? | Review |
| Partner Colorado Credit Union | CO | 3.00% | $10,000 | Hard Pull | Review |
| Peoples Bank | LA | 3.00% | $15,000 | ? | Review |
| Peoples State Bank | MN, WI | 2.53% | $10,000 | ? | Review |
| Pioneer Bank | MN | 2.51% | $10,000 | ? | Review |
| Prosper Bank | TX | 2.02% | $25,000 | ? | Review |
| Peoples State Bank | IL | 2.01% | $20,000 | ? | Review |
| Putnam Bank | CT | 3.01% | $10,000 | ? | Review |
| PROFINIUM, INC. | MN | 2.50% | $15,000 | ? | Review |
| Quoin Financial Bank | SD | 2.51% | $15,000 | ? | Review |
| Randolph Savings Bank | CT, FL, ME, MA, NH, RI, VT | 2.75% | $25,000 | ? | Review |
| Reliance Bank | IL, MO | 2.02% | $20,000 | ? | Review |
| Roundbank | MN | 2.50% | $10,000 | ? | Review |
| Security Bank (OK) | OK | 2.05% | $25,000 | ? | Review |
| SouthPoint Bank | AL | 2.10% | $25,000 | ? | Review |
| Southern Bank | AR, MO | 3.01% | $15,000 | ? | Review |
| Southeast National Bank | IA, IL | 2.25% | $10,000 | ? | Review |
| State Savings Bank | IA | 3.30% | $25,000 | ? | Review |
| State Bank of Cross Plains | WI | 2.53% | $25,000 | ? | Review |
| St. Martin Bank & Trust Company | LA | 3.01% | $10,000 | ? | Review |
| The Clay City Banking Co. | MN | 2.02% | $25,000 | ? | Review |
| The Community Bank | OH | 3.01% | $10,000 | ? | Review |
| Texas Heritage National Bank | TX | 2.50% | $25,000 | ? | Review |
| Texas Bank | TX | 3.04% | $25,000 | ? | Review |
| The First National Bank of Barry | IL | 2.50% | $10,000 | ? | Review |
| The First National Bank of Jeanerette | LA | 3.00% | $10,000 | ? | Review |
| The First National Bank of Pandora | OH | 2.05% | $10,000 | ? | Review |
| The First National Bank of Winnsboro | TX | 2.25% | $10,000 | ? | Review |
| The First State Bank | OK | 2.50% | $15,000 | ? | Review |
| The Home Loan Savings Bank | OH | 2.02% | $25,000 | ? | Review |
| Texas Telcom CU | TX | 2.25% | $5,000 | ? | Review |
| Teutopolis State Bank | IL | 2.55% | $15,000 | ? | Review |
| TruStone Financial Federal Credit Union | MN, WI (Nationwide with donation) | 2.02% | $20,000 | ? | Review |
| United Educators Credit Union | MN | 2.00% | $10,000 | ? | Review |
| Union State Bank (KS) | KS, MO | 2.50% | $25,000 | ? | Review |
| Valley National Bank | OK | 2.05% | $25,000 | ? | Review |
| Volunteer State Bank | TN | 2.25% | $15,000 | ? | Review |
| Washington Savings Bank (MA) | MA | 2.48% | $10,000 | ? | Review |
| Woodland Bank | MN | 2.05% | $25,000 | ? | Review |
| Woodsville Guaranty Savings Bank | NH | 2.02% | $10,000 | ? | Review |
| WyHy Federal Credit Union | WY | 4.00% | $15,000 | ? | Review |
| Xcel Federal Credit Union | NJ, NY | 2.01% | $25,000 | ? | Review |

Chase Freedom UnlimitedSM offers $150 signup bonus after you spend $500 on purchases within the first three months. If you add an authorized user and make your first purchase within the first three months, you'll earn an additional $25 bonus. The Chase Freedom UnlimitedSM lets you earn an unlimited 1.5 percent cash back on all purchases which you can redeem your cash back rewards at any time and for any amount. The card works best for cardholders who enjoy earning Ultimate Rewards® points with the Chase Sapphire Preferred® in order to convert UR points for better redemption options such as Hyatt or United. Best of all, the card has no annual fee! Apply Now---

Freedom Unlimited Review