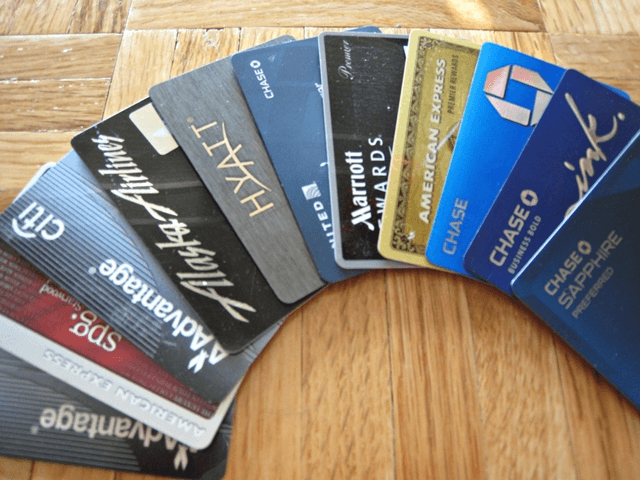 Here is a list of the Top Ten No Annual Fee Credit Cards. There are plenty of great credit cards out there, but these are the top 10 best cards that have no annual fees. When signing up for a new card, make sure you check if they have bank bonuses. Bonuses vary from money or miles. Here are some of the best credit cards with no annual fee worth taking your time and effort doing.

Editor's Top 10 No Fee Credit Cards
1) Chase Freedom UnlimitedSM 2) Citi Hilton HHonors Visa Signature Card3) Expedia Card from Citi4) Amex EveryDay® Credit Card from American Express5) Barclaycard Arrival6) Chase Freedom 7) Barclaycard Jetblue Mastercard8) Hilton HHonors Card from American Express 9) Blue Cash Everyday® Card from American Express10) Barclaycard CashForward
Bottom Line:
Owning a credit card is nothing to be afraid of and in case of emergecy you should have one. You can easily apply one of these 10 credit cards and you'll have no yearly fees. Additionally you'll get a bonus just for usign your card. There are many more bonuses, so you are not limited to just these. At HustlerMoneyBlog, we strive to provide you the latest information on all Credit Cards and promotions. If you find another credit card with no fees that we don't know about, feel free to comment on any bank review pages to let us know! Check out our full list of Credit Cards!

Chase Freedom UnlimitedSM offers $150 signup bonus after you spend $500 on purchases within the first three months. If you add an authorized user and make your first purchase within the first three months, you'll earn an additional $25 bonus. The Chase Freedom UnlimitedSM lets you earn an unlimited 1.5 percent cash back on all purchases which you can redeem your cash back rewards at any time and for any amount. The card works best for cardholders who enjoy earning Ultimate Rewards® points with the Chase Sapphire Preferred® in order to convert UR points for better redemption options such as Hyatt or United. Best of all, the card has no annual fee! Apply Now---

Freedom Unlimited Review