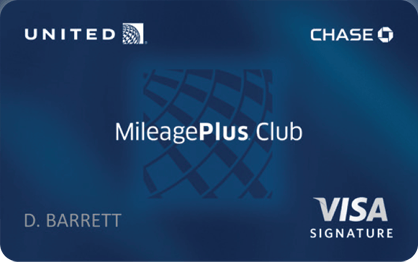 *DEAD* There is a $95 statement credit available after a first-time purchase with the Chase United MileagePlus Club Card. This credit card provides loads of benefits for frequent fliers who travel domestically or internationally. Cardholders and a guest receive membership to the United Club, which comes with access to the airline's 50+ lounges along with gaining entry into affiliated Star Alliance member lounges around the world. This card has an annual fee of $395, but it also comes with 1.5 United MileagePlus miles on every dollar spent, 2 United MileagePlus miles on United purchases, no foreign transaction fee, 2 free checked bags, and a $95 statement credit with first purchase.
Card Features:
Annual Club Membership – up to a $475 value
Premier Access? Priority Airport Services
Earn a 50% Mileage Bonus
Check your first and second bag for free
No Foreign Transaction Fees*
Receive Access to exclusive events with Inside Access from Chase
In conclusion, the Chase United MileagePlus Club Card is a highly valued card that brings rewards, bonus miles, and exclusive club memberships aimed directly towards frequent fliers. Flying isn't cheap, so investing in a credit card that awards you with plenty of bonus miles can be one of the wisest investments you'll make.