"We roll up our sleeves, you roll in the earning," EverBank. Available across the US, EverBank's Yield Pledge CD work on your terms. And with a high yield CD, of which many terms are available, you'll be locking in the earnings with a yield in the top 5% of Competitive Accounts at opening. You could have a chance to earn a competitive rate of 0.85% APY on a 3-month CD to 2.10% APY on a 60-month CD term. With Options Come Opportunity. Let's Find Yours Today.
When it comes to CDs, EverBank pretty much has every need covered. Compare EverBank's offering now to find the solutions that fit best with your savings goals.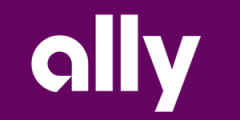 Ally Bank is the 3rd largest internet bank, and the 22nd largest bank in the U.S. with 2.1 million customers and has recently increased the rate of CDs. Ally Bank is currently offering up to a 1.35% APY for a High Yield 18-Month CD with a minimum deposit of $25,000. CDs are a great way to earn a little cash while saving. They are also offering deposits below $5,000 an amazing 1.20% APY and anything above $5k to $25k with a 1.25% APY. So hurry up and sign up today! Sign up Now---

Ally Bank 18-Month CD Review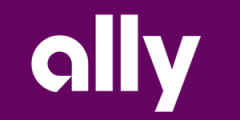 Ally Bank is offering a great yielding Certificate of Deposit Account that will let you earn money with their 3-Yr High Yield CD. CDs are a faster way to have your money produce returns and help you save and Ally Bank is offering one of the most competitive APY rate for 3 years at 1.60%! This offer is meant for those that love to save and earn returns and at such a high APY rate. This is an offer you don't want to miss out on especially with Ally Bank's increased APY rates on their CDs, you have nothing to lose! Sign up Now---

Ally Bank 3-Year CD Review
EverBank CD Information:
Account Type: Yield Pledge CD Account
APY Rate: 0.85% to 2.10%
Availability: Nationwide
CD Length: 3-60 Months
Credit Inquiry: Hard Pull or Soft Pull? Let us know.
Minimum Balance Requirement: $1,500
Additional Requirements: None
Early Withdrawal Fee: Early withdrawal penalties will be applied.
Auto-Renewal: Yes, you get notified 20 days prior to auto-renewal of your CD.
EverBank CD Terms:
0.88% APY for a 3-Month CD
0.85% APY for a 6-Month CD
0.95% APY for a 9-Month CD
1.31% APY for a 12-Month CD
1.40% APY for a 18-Month CD
1.52% APY for a 24-Month CD
1.45% APY for a 30-Month CD
1.65% APY for a 36-Month CD
1.81% APY for a 48-Month CD
2.10% APY for a 60-Month CD
3 Simple Steps To Ladder Construction:
Here's another way to get the most out of your money. By constructing a CD ladder, you can increase your savings potential while also enjoying regular access to your funds.
Open multiple CDs of varying durations
As each matures, roll into our highest yielding, 5-year CD
Collect earnings from the 5-year CDs over a staggered time frame
Why You Should Apply for This Account

:
Competitive Rate: At 2.10% APY, the 5-year CD account earns at the highest rate in the country for a 5-year CD. Interest is also compounded daily and credited monthly. EverBank also promises that the yield on your account at the time you open, renew, or roll your expiring CD into a new Yield Pledge CD will be in the Top 5% of Competitive Accounts based on Bankrate Monitor National Index survey data from that week.
Extremely Easy to Open an Account: To open an account you must be a U.S. citizen or resident alien that is 18 years or older, you must have a U.S. address, a Social Security number, and a driver's license or state-issued ID, and you must have a check or bank account number to electronically transfer money into your new CIT Bank account.
FDIC Insured: You can feel confident knowing that your funds are insured up to the maximum amount of $250,000.
Bottom Line:
So get one or ladder a few, it's your call. Then down the road, if you decide to renew or roll it over, you can count on getting yet another top 5% yield. By always keeping on top of EverBank's competitors, you're able to maximize your earnings with total confidence from one term to the next. With a minimum deposit of $1,500 and no fees, you will definitely get a satisfying return on your investment. Keep in mind that you won't be able to access your funds once you sign up. This is a great chance to invest in a high-interest CD account from EverBank. For investors looking to earn higher returns on longer CDs, you can find more of the Best CD Rates in the country from the HMB list!

Disclaimer: Rates / APY terms above are current as of the date indicated. These quotes are from banks, credit unions and thrifts. Bank, thrift and credit union deposits are insured by the FDIC or NCUA. Contact the bank for the terms and conditions that may apply to you. Rates are subject to change without notice and may not be the same at all branches.
Chase Ink Business PreferredSM Card is offering 80,000 bonus points after you spend $5,000 in the first 3 months from account opening. The 80K points redeemed for travel rewards equals $1,000 which is one of the largest bonuses offered from Chase for business cards! You'll receive 3 points per $1 on the first $150,000 spent in combined purchases on travel, shipping purchases, internet, cable and phone services, advertising purchases made with social media sites and search engines. The card also gives 1 point per $1 on all other purchases. This card is one to have for business traveling since there is no foreign transaction fees!

If you have a side business such as selling on eBay, Craigslist, or do freelance work, then your business is called sole proprietorship. Simply use your name as business ID and Social Security number as tax ID. Apply Now---

Chase Ink Business Preferred Review