Lending Club is the world's largest online marketplace connecting borrowers and investors. Since inception they have facilitated billions in loans to quality borrowers. They operate completely online and utilize technology to lower costs versus the traditional banking system. In terms, Lending Club passes the cost savings on to borrowers in the form of lower rates, and to investors in the form of solid returns. Currently, they are offering you the change to earn up to $3,000 when you open an IRA by April 30, 2017. If you are interested, make sure you read on to see the full breakdown below on how to earn this attractive bonus.
Editor's Note: Offer is valid for either new Lending Club IRA accounts that are opened and into which new funds are deposited by April 30, 2017 and invested by June 30, 2017
With an investment at Lending Club, you can:
Solid Returns – Investors see historical annual returns between 5% and 7%.¹Quickly and easily build a portfolio that fits your investment objectives
Low Volatility – 99% of investors who invest in 100+ Notes of relatively equal size have seen positive returns.
Monthly Cash Flow – Investors can receive cash payments as borrowers make their monthly loan payments.
Best Brokerage Bonuses


TD Ameritrade offers up to $1,000 cash when you open a TD Ameritrade brokerage or retirement account and make a qualifying deposit. Plus, enjoy 90 days of commission-free trading—that's an additional $2,085 value. There's never been a better time to open an account.
E*TRADE offers up to $2,500 bonus with $1,000,000 or more deposit + Free Trades for 60 days when you open a new E*TRADE Securities Individual, Joint or Retirement account by December 31, 2017 and funded within 45 days of account opening.
Lending Club IRA Cash Bonus Amounts
Below are the bonus amounts you will earn when you transfer and invest funds into a new Lending Club IRA account:
Transfer and invest $5,000 to $9,999 and get a $150 bonus to invest.
Transfer and invest $10,000 to $24,999 and get a $300 bonus to invest.
Transfer and invest $25,000 to $49,999 and get a $750 bonus to invest.
Transfer and invest $50,000 to $99,999 and get a $1,500 bonus to invest.
Transfer and invest $100,000 or more and get a $3,000 bonus to invest.
Lending Club $3000 IRA Bonus:
Account Type: IRA Account
Availability: Nationwide
Expiration Date: 04/30/2017
Credit Inquiry: Soft Pull
Monthly Fee: $100 annual fee waive-able.
Additional Requirements: To be eligible for this bonus offer, you must open the account by April 30, 2017 and invest the funds by June 30, 2017.
Closing Account Fee: Hard to tell since there is nothing in the terms about when you can close the account.
How To Avoid Lending Club Annual Fee
How To Avoid $100 Annual Fee:
To qualify for a no-fee IRA, you must have an initial minimum balance of $5,000 or more in Lending Club Notes and maintain this invested balance for the first 12 months.
 To continue to qualify for the no-fee IRA after the first year, you must maintain an invested balance of $10,000 or more in Lending Club Notes.
 All account balances are determined as of the last business day immediately prior to the anniversary date of the opening of your account.
 An annual fee of $100 applies to accounts that don't meet these requirements.
Earn Lending Club $3000 IRA Bonus:
Visit Lending Club IRA Account and open up an account by April 30, 2017.

Step 1: Click on "Get Started" for investor
Step 2: Fill in the necessary info in the Open an IRA Today page then click on "Get Started Now" button after completion.

Transfer and invest $100,000 or more to your IRA Account by June 30, 2017.
Once all requirements are met, you will get a $3000 bonus to invest.
Bottom Line:
Open a Lending Club IRA Account today and take advantage of this offer and earn up to $3000 cash bonus! The amount of the bonus you will receive will be determined based on both the amount of new funds transferred from your external accounts and the amount of those funds invested within 90 days of opening a New Lending Club IRA. You can earn anywhere from $150 to $3000 depending on how much you decide to invest. Do you like these types of brokerage bonuses? If so, find more brokerage account bonuses here!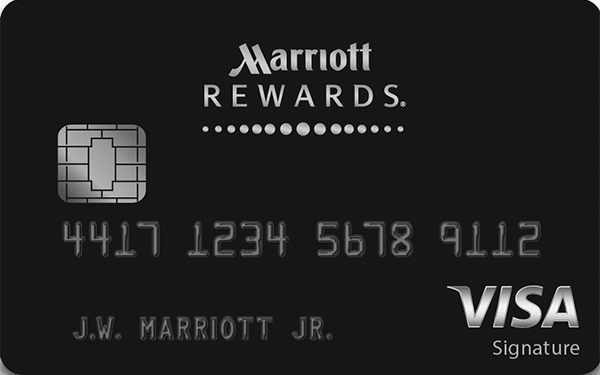 Marriott Rewards® Premier Credit Card from Chase is offering 100,000 Bonus Points after you spend $5,000 in your first 3 months. Plus, earn 7,500 bonus points when you add the first authorized user and make a purchase within 3 months from account opening. With every purchase you make, points are earned toward Marriott hotel stays, airline miles, Elite guest services and more. Earn 5 points for every $1 spent at 4,000 Marriott locations, 2 points for every $1 spent on airline tickets purchased directly with the airlines, at car rental agencies & restaurants and 1 point everywhere else. When the points add up, redeem them for discounted hotel stays, exchange for miles with your preferred airline frequent flyer program, shop online or purchase retail gift certificates, or even gift points to another member or donate to a charity. The possibilities are seemingly endless! There is an annual fee of $85. Apply Now---

Chase Marriott Premier Review