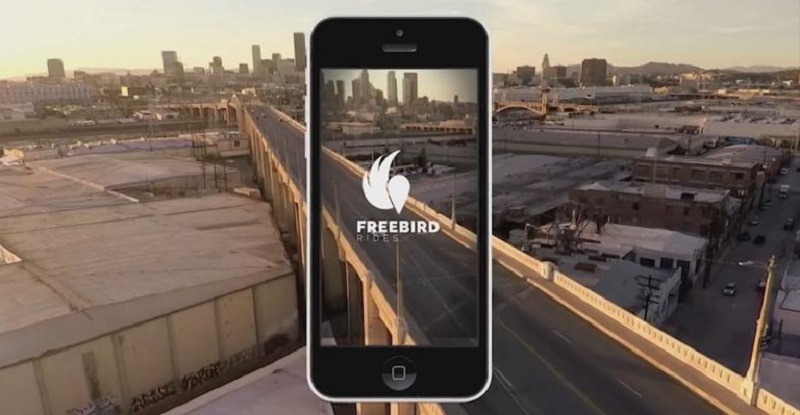 Here you'll find the latest discount codes, coupons, savings, & promotions from Freebird! If you're a frequent Uber/Lyft user, be sure to purchase your Uber or Lyft rides using Freebird to get the most value for your ride purchases.
Freebird allows you to earn points that will in turn help you get some cash back on your Uber or Lyft purchases. Freebird connects with your Uber or Lyft account and you will still be using the payment method on  that account to pay for your rides, but now you are saving money at the same time with Freebird!
Note: Check out the following cards to earn one of the best cash/points back opportunities on travel spend: Wells Fargo Propel card, the Chase Sapphire Preferred card, or the Capital One Venture Rewards card! For a wider variety, see more credit card bonus offers here.
---
About Freebird
---
Freebird is an app that you can download on your mobile device that you can link to your Uber/Lyft account. When you purchase rides from Uber or Lyft through the Freebird app, you will be able to earn points that you can ultimately trade in to earn cash back and other rewards! Freebird rewards frequent Uber/Lyft users with the opportunity to earn cash back  that they wouldn't have purchasing rides straight from Uber or Lyft.
---
Current Freebird Promotions
---
*Download the Freebird App*
If you haven't already, be sure to download the Freebird app using our referral link! Once you have downloaded the app, be sure to link your Uber or Lyft accounts to your Freebird account. Freebird will use the same payment method that is linked to your Uber or Lyft account.
(Visit the link above to download the Freebird App)
---
Bonus Points This Weekend on Uber/Lyft

Planning a night out with friends or family this weekend? Freebird is offering a promotion where you can earn bonus points on Uber and Lyft rides this weekend. Take full advantage of this promotion to earn points and maximize your savings.
Offer expiration: September 23, 2019
What you'll get: Bonus Points on Uber/Lyft Rides

400 Points All Day Saturday
500 Points All Day Sunday
500 Points Monday 4PM – 12AM PST

Where it's available: Freebird app
How to earn it: Download the Freebird app and start earning points with all Uber or Lyft purchase made through Freebird
(Sign up through our referral link if you don't have an account)
---
Additional Freebird Promo Codes
New User Discounts
$10 off your first 3 rides when you use promo code 3TENBACK
$5 off your first two rides with code S9629
$5 back when you use promo code URBDAY1 till 11/30/2019
$10 back when you use promo code GOLONG
How to Activate Promo Code
Sign up or sign in to your Freebird Account
Secondly, apply one of the Freebird promotions to your account
Then, use the code on your first ride!
After that, enjoy your discounted ride!
---
Bottom Line
This is a great chance for Freebird users to get a nice deal when you ride with Uber or Lyft. If you use Uber or Lyft a lot, this is a great way to earn some money back on some of your rides.
Earning rewards and saving money has never been easier with the introduction of this promotion. If you love finding deals like this, be sure to check out our list of Points & Miles, here on HMB! To maximize your savings, be sure to use a credit card on all your ride purchases!