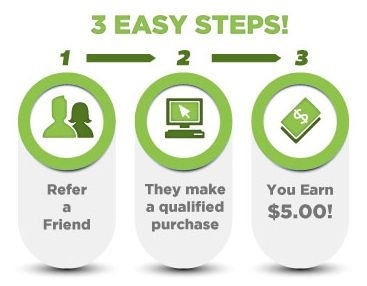 If you are a current Fatwallet member, you can refer your friends and family to FatWallet for a $5 referral bonus. To earn the $5 bonus, your refer member must make a purchase of $25 or more through Fatwallet shopping rewards network. FatWallet shopping rebate lets you earn cash back for online purchases from many merchants and service providers. If you are an online shopper who are looking for cashback, coupons, sale and deals, I recommend Fatwallet along with Mr. Rebates($5 bonus) and Ebates($10 bonus) to see the highest cash back from your favorite stores.  Fatwallet offer store coupons, deals, promo codes, deep discounts and special offers from more than 1,000 trusted and popular and big online stores such as Disney, HP, WalMart and Orbitz.
Fatwallet members earn Cash Back at hundreds of stores since they share their commissions with its members ranging from 1% to 40%. Once you joined their forum, you have access and chat with many fellow members to find good bargain and deals to save you time and money. The FatWallet forums bring you the insight from thousands of like-minded consumers, all coming together to share deals, money-saving tips and more. Fatwallet has a 24/7 Customer Service with quick respond and cash back support team to resolve any issues that you may encounter.
So sign up your FatWallet account today and visit the Tell A Friend Page to refer your friends and family to earn $5 for each qualified member. Find all cash back shopping networks on our exclusive list!

Hot Deal of the Day: Virgin Mobile offers the cheapest iPhone plan with only $35 a month for 300 anytime minutes, unlimited text messaging, and unlimited data.