Participate in Ameriana Bank's Checking it Forward Program which is offering a $25 bonus to both current customers and their referred new checking account customers.  Furthermore, Ameriana will also donate $25 to a non-profit organization that you each choose.
Ameriana Bank Checking Review: $25 Bonus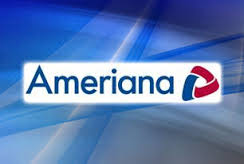 Ameriana Bank offers checking accounts with many features that can make your life easier such as mobile banking, online banking, automatic online billpay, and much more. They offer an extensive line of banking services and provide a range of investments and securities products through banking centers in the central Indiana area. When you refer a friend who opens an Ameriana checking account with a Visa check card, you  will each earn a $25 bonus.  Ameriana will also donate $25 to each of the non-profits both of you choose. See Ameriana Bank Checking It Forward Promotion for more information.
Availability: Ameriana has branch locations in central Indianapolis, Indiana. You can also call Customer Care at 1-800-487-2118 or (765) 529-2230 to speak with a rep and access your funds 24/7 with the Ameriana Action Line, 1-888-238-7711 or (765) 521-7711.
$25 Bonus Checking It Forward Program Details:
Ameriana's Checking It Forward charity program is available for new checking account customers, as well as existing Ameriana customers who refer a new checking relationship customer to Ameriana.
Ameriana will donate $25 to the charity of each of your choices and will give you and your referral both a $25 bonus when the new referred customer opens a checking account.
To qualify, new checking customers must open a personal checking account with a Visa Check Card.  Thirty days after Check Card approval, $25 will be credited to the new checking account.
Please allow up to 90 days for non-profit organization to receive $25 donation.
Referred parties must bring in completed referral form at account opening.  Referrals without a designated non-profit will be ineligible.
There is a limit 12 referrals per customer.
Existing checking customers are not eligible for $25 deposit or donation if they open additional checking accounts.
Ameriana may modify or cancel the program at any time.  Must be 18 years or older and a resident of Indiana.  Not to be used in conjunction with any other offer.

Earn more money for your favorite charity by sharing this promotion with family and friends and have them open a new checking account with Ameriana Bank and you, your referral, and charity of choice will all be rewarded with a $25 bonus.
Check out our complete list for more bank bonus promotions!