Are you looking to find out more information about a diamond to either buy or sell? Diamond Certification is a document you receive from a reputable source that describes a diamond in all of its characteristics. This lab report or certificate will be issued by a grading entity and describes various elements of the diamond, such as color, clarity, length and width. Trained professionals evaluate, scrutinize and measure the diamonds using professional tools, such as a loupe or microscope.
Each entity grades and describes diamonds differently. Several lab entities exist and it's important to know which ones are trustworthy and reliable, and which ones are not. Because diamond certificates are not created equal, the price and value of diamonds are not comparable across varying certifications. Ensure that you purchase a diamond with a certificate from a highly reputable grading entity.


At Blue Nile, their jewelry is designed and crafted with high-caliber, quality materials and inspected with exceptionally high standard.
• Highest Diamond Quality Standard & Authenticity Certified
• Get More For Less & Always Have The Best
• Best Price: Find a comparable GIA graded diamond for less and they'll match the price. Pay 20% up to 40% less than traditional jewelers




At James Allen, their diamond and gemstone fine jewelry collection offers hand-crafted pieces of unforgettable luxury that are perfect for any occasion.
• Their mission is to offer consumers online the highest quality diamonds & largest selection at the best price.
• 150,000+ certified conflict-free diamonds, all photographed in 360° HD
• 24/7 Diamond Experts, with option for Real-Time Diamond Inspections
• Lifetime Warranty, Free Shipping Worldwide
• Hassle-Free Returns with 100% Money Back Guarantee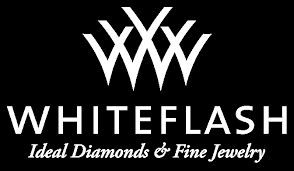 At Whiteflash, they're all about the Ideal Cut Diamond carrying the largest inventory & best selection of AGS certified ideal diamonds in the world!
• Exclusive provider of their own A CUT ABOVE® Super Ideal Diamonds
• Finest designer brands such as Tacori, Verragio, Simon G, Ritani, Danhov, Vatche, and Benchmark
• Entire staff GIA trained including several Graduate Gemologists & Diamond Graduates
• Complete Satisfaction Money Back Guarantee


Diamond Ring Certification
Consistency 
When it comes to comparing lab grading entities, it's more important to watch for consistency than strictness of grading. Rather than simply comparing grades between certifications, look for consistency within the entity's grading decisions.
For example, the GIA (Gemology Institute of America) will not grade a diamond the same way the IGI (International Gemological Institute) rates a diamond. The reliability of the color, clarity, and cut grades are only as good as the certifying lab's reputation.
Subjective
All diamond grading is subjective there is not a central organization that mathematically defines what a "G" Color is or what an "SI1" Clarity looks like.
It's important to note that even when an entity is consistent in its grading, it doesn't necessarily mean the entity is reliable and trustworthy. Buying a diamond with a weak certificate at a high price point is not prudent—even if the entity consistently grades diamonds this way—because you are not getting the value for the price you're paying.
Considering the price over the certification
Regardless of the certificate you receive, the price of the diamond should be heavily evaluated. The price should reflect the actual quality, beauty and cut of the diamond, both on the certificate and to the naked eye.
If you're unsure if a diamond is priced well or too high, be sure to have a diamond expert review it before purchasing.
Different certification labs give different results
Every lab has its flaws. Some are looser in grading color, while others are looser with rating clarity. Some labs will always upgrade specific color ranges, while others favor particular arrangements of inclusions.
Smart diamond companies use this knowledge, gained from sending thousands of diamonds to different labs each month, to maximize their results. Knowing which labs are trustworthy and consistent will help you avoid purchasing a diamond worth much less than what the certificate is stating to be true.
A Diamond Certification evaluates diamonds on a variety of qualities and elements, including:
Diamond's evaluation date
Measurements (in millimeters)
Cutting style and diamond shape
Carat weight
Table %
Depth %
Culet size
Symmetry
Proportion diagram
Polish grade
Girdle thickness
Cut grade (Excellent, Very Good, Good, Poor)
Color grade (ranging from D to J)
Clarity grade (IF, VVS1, VVS2, VS1, VS2, SI1, SI2)
Diamond plot showing all blemishes and inclusions
Fluorescence grade
Laser inscription (if applicable)
Security features
General comments
GIA Certification
The GIA (Gemological Institute of America) is the most well-respected and renowned diamond grading entity. They are incredibly consistent and provide the greatest peace of mind when purchasing any diamond.
GIA has no financial stake in the sale of the diamond and has a reputation for rating rated Color and Clarity, the most subjective scales, more rigorously.
AGS Certification
The AGS (American Gem Society) prides itself on being the original lab to provide diamond cut grades. The AGS generally tries to bill itself as being a bit more fancy and refined than the GIA. In reality, there's hardly anything at all to distinguish the two except for the fact that the AGS generally grades slightly looser than the GIA.
Most large diamond companies recognize this and take diamonds that don't receive the intended grade with GIA and send them to AGS in order to receive an upgrade in Clarity and Color. Usually in those circumstances, they succeed.
HRD Certification
HRD (Hoge Raad voor Diamant) is a diamond grading organization based in Europe. Not generally regarded as a legitimate alternative in the United States, HRD still claims to be the authority for diamond grading in the world.
The clear difference between the grading demonstrates that it's not prudent to compare apples to apples among lab entities. Simply put, an F Color grading given by HRD will not mean the same as a GIA F Color diamond.
GSI Certification
The GSI (Gemological Science International) is a new grading entity that's only been around for a few years. Unfortunately they didn't come to the industry with fresh ideas or innovative technology. They built their business by appealing to the big retail chains in the United States like Jared, The Galleria of Jewelry, Kay, and Zales.
GSI graded some of the diamonds higher than the GIA and some lower, making it hard to determine the consistency of a GSI grading. When looking for a diamond, it's critical to chose a diamond certified by a reliable, consistent entity, like the GIA, so you know that what you are buying matches the actual value of the stone.
EGL Certification
The EGL (European Gemological Laboratory) grades the diamonds higher than the other labs. An EGL graded diamond with a Clarity of VS2, for example, it is not comparable to a VS2 given by the GIA. For this reason, the price and value of a EGL diamond is incomparable and unequivalent to a diamond certified by GIA.
In addition, the two EGL labs that graded these diamonds offered different results. The inconsistency among the labs makes it difficult to trust the grading and verify the actual quality and value of an EGL diamond.
IGI Certification
The IGI (International Gemological Institute) began as the blue collar workhorse of the diamond business. They were the most popular gem lab for major jewelry chains in the United States and Canada, like Kay, Zales and others. IGI is like a factory they work fast, and their prices are much better than those of GIA, which appeals to diamonds sellers but not necessarily the end consumer.
Where Is The Best Place To Buy An Engagement Ring?
For
Diamond Retailer
Best Place To Buy Online
James Allen
Biggest Selection
Blue Nile
Best Diamond Cuts
Whiteflash
Bottom Line
When looking to get a diamond certification, the top labs that are recommended are GIA or AGS because their grading is consistent, reliable and trustworthy. Well-known diamond retailers like James Allen and Blue Nile work closely with these labs.
Because of GIA's high reputation, proven consistency and history, we recommend only buying diamonds with a GIA or AGS certificate. If you would like to shop from one of the best Diamond Companies, you should stop by and check out Blue Nile Diamonds, James Allen Diamonds, and Whiteflash Diamonds.
Good luck with your diamond purchasing and be sure to come back to HustlerMoneyBlog for all of your financial needs!