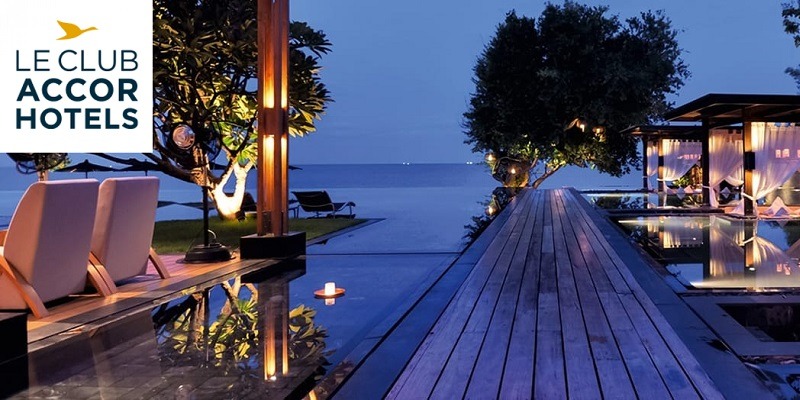 If you have plans to stay at Le Club Accor Hotels anytime soon, then this could be a great opportunity for you to earn more points and miles! Le Club Accor Hotels is currently offering a promotion for Aeroplan members to Earn Up to 1,500 Miles Bonus depending on the duration of your stays at participating hotels. This is set to expire June 30, 2019.
Join for free now and you'll be able to take advantage of this pretty swell offer! It's highly recommended that you collect your Aeroplan miles and use them for redemption's on free night stays later down the road. Book your vacation today to earn your bonus points!
Le Club Accor Hotels Aeroplan Promotion
Promotion: Earn Up to 1,500 Miles Bonus

Stay 2 nights = 500 bonus miles (1,000 points)
Stay 3 nights = 1,000 bonus miles (2,000 points)
Stay 4 nights or longer = 1,500 bonus miles (3,000 points)

Expiration: Book and stay between May 1 – June 30, 2019
Location: Participating hotels. Le Club AccorHotels members only.
Terms & Conditions: This offer entitles Le Club AccorHotels members, regardless of their status, to earn a bonus of 1000, 2000 or 3000 Rewards points (automatically converted intoAeroplan miles) on stays of 2 nights or more at any participating hotels enrolled in the Le Club AccorHotels loyalty program and to be entered into a prize draw that gives them the chance of winning 4 Nights Complimentary Stay at Fairmont Sonoma Mission Inn & Spa, California and 100,000 extra Aeroplan Miles . Prize draw terms are available here.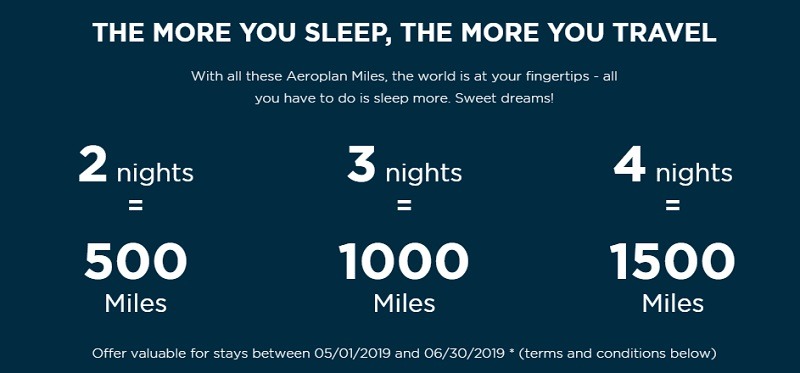 Earn Up to 1,500 Miles Bonus
Register with Le Club AccorHotels and activate automatic conversion to Aeroplan Miles
Book and complete your stay May 1 – June 30, 2019.
Earn Up to 1,500 Miles Bonus at participating AccorHotels properties.
Bottom Line
Wish that the stays requirement was extended somewhere in May, however, this is really a winter-specific promotion, so it's completely understandable. Le Club Accor Hotels offers quite frequent promotions and ways for their members to earn more points and miles, especially with this promotion.
You will have the opportunity to earn Up to 1,500 Miles Bonus when you book and stay by June 30, 2019. Stays must be booked and consumed for eligibility to apply. There is no minimum amount and it only really takes upwards of 6 weeks for the transfer and points to be available. If you're not a member of Le Club AccorHotels, check out more points, miles, and bonuses offers like this!