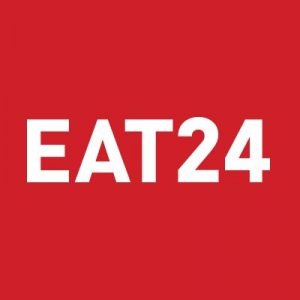 Hungry for food delivery? Well lucky for you, you can save money at the same time. Currently, Eat24 is having a promotion where you can receive 20% off once you spend $15 or more. You can go online and browse the best local restaurants and coupons Eat24 has to offer. How great is that? Everything can be done at home so you if you're busy you don't have to worry about picking up your order! Also, if you don't have a vehicle to go to your favorite restaurant, Eat24 will allow you to save gas and time from finding a ride. If you're interested, take advantage of this offer because it will expire on March 31st, 2018 at 11:59PM Pacific Time.

Eat24 Coupon Code:
Promotion: Receive 20% off $15+
Expiration: March 31, 2018
Availability: At select restaurants
Terms: You must have an Eat24 account to use our code, which can only be used once on an order with a total over $15 before tax, tip and delivery fee. Cannot be combined with other discounts or cash. The coupon is valid only on Eat24.com or the latest version of the Eat24 app

How To Receive 20% Off: 
Download the Eat24 app and make a purchase of at least $15
Receive 20% off your purchase and enjoy!
Bottom Line: 
If you're interested in saving money on food, now's your chance. Eat24 is designed to allow you to purchase your favorite foods from your favorite restaurants with just a single click! All you have to do is download the Eat24 app and make a purchase of at least $15. Once you do, you will receive 20% off. This deal is going to end on March 31, 2018. Check out more ways to save money.