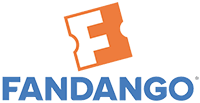 Need a relaxing night out? Take a couple of friend out to the movies and enjoy each others company! Fandago has launched their loyalty program called Fandango VIP+.
They are currently having a promotion where you can earn $5 Reward After 4 Ticket Purchases. Each ticket purchased earns 125 points and 500 points is worth a $5 reward that can be used towards tickets, move streaming or merchandise! So grab your group of friend or your family and take advantage of this offer today!
Fandago VIP+ Promotion
Promotion: Get $5 Reward After 4 Ticket Purchases
Expiration: Limited time only
Availability: Nationwide
Terms & Conditions: Buy movie tickets through your Fandango VIP account on Fandango.com or the Fandango app, and receive 125 VIP+ Points for each movie ticket. All or at least some portion of the purchase for each ticket must be paid using a credit or debit card, PayPal, credit in your Fandango VIP account from a prior exchanged purchase or a Fandango gift card (i.e., if you use a promo code then only part of that purchase can be paid for using the promo code) to qualify for VIP+ Points. Movie tickets must be for a movie with a showtime starting before 11:59 p.m. PT on the last day of the promotion period. When you receive 500 VIP+ Points, you will receive a $5.00 Discount Reward which you will need to convert into a Discount Promo Code for use on a qualifying purchase on www.fandango.com or www.fandangonow.com. Discount Promo Code expires 21 days after the $5.00 Discount Reward is posted to your Fandango VIP account. If you make a qualifying purchase using a valid Mastercard® for a movie showtime between November 19, 2018 and December 31, 2018, you'll receive an additional 50 VIP+ Points per ticket, while supplies last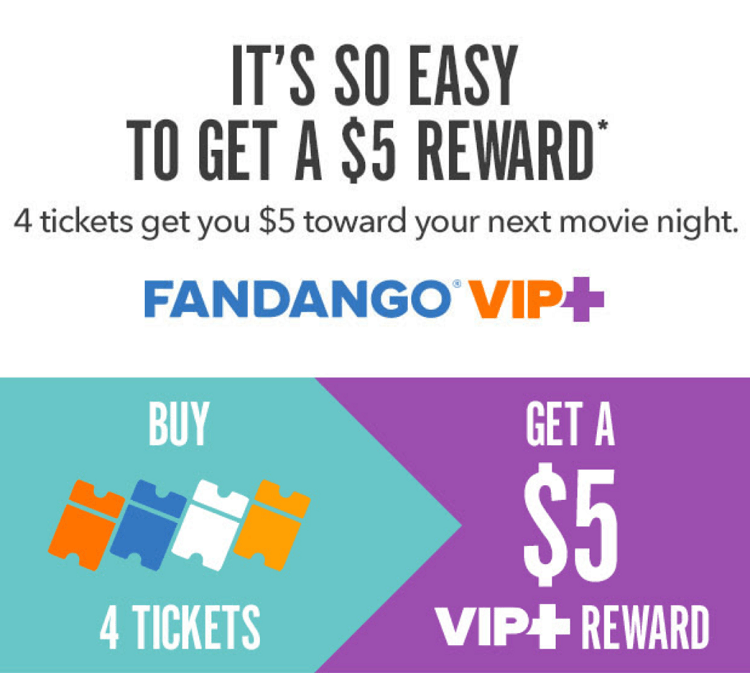 Get 125 Points for Every Ticket
Visit the Fandango website
Sign up for the loyalty program called Fandango VIP+
Earn 125 VIP+ Points for every ticket you buy
Earn 500 points and redeem your reward
Enjoy your movie!
Bottom Line
To earn this bonus, you must purchase these tickets from Fandango. You must use this promotion as soon as you can, this offer is only available for a limited amount of time. If you enjoy watching movies, this is a great promotion for you. Fandango VIP+ is offering you 500 points for every 4 movie tickets you buy.
All you have to do is sign up for this loyalty program and make your purchase. Make sure you claim this offer now before it expires! For more promotions like this, check our full list of ways to Save Money!