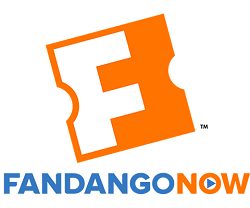 With the recent release the new Jurassic Park movie, it's perfect for a promotion like this to start. Right now Fandango is having their Fandango Rewards Dr. Pepper Promotion where customers can get a $5 movie certificate + (2) 9 – Liter Dr. Pepper bottles for as little as $3.16! All you have to do is buy 2 of the following participating products; Dr. Pepper 12 pack, 24 pack, 12 oz. 8 pack, 2- liter bottler, or 7.5 oz. cans, and submit them for a 5$ movie certificate. Note that this promotion is valid until May 31, 2018 so don't hesitate and take advantage of it as much as possible! With great reviews and critic scores, it's a movie worth seeing, so save yourself some money when you go and see it!
Fandango Dr. Pepper Promotion:
Promotion:Get $5 Movie Certificate + (2) 2-Liter Dr. Pepper Bottles For As Low As $3.16
Expiration: May 31, 2018
Availability: Online only
Terms & Conditions: Movie Certificate is good towards one admission (up to $5 total value) to see Jurassic World: Fallen Kingdom or any other movie at participating theaters in the U.S. Reward link void if not activated by 06/30/2018, and Movie Certificate void if not used by 06/30/2018. If lost or stolen, cannot be replaced. No reproductions will be accepted. No cash value.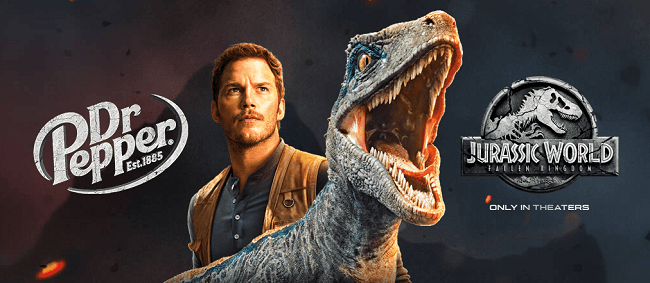 How to 5$ Movie Certificate:
Visit your nearest or preferred grocery store
Purchase 2 of any of the participating Dr. Pepper products:

Dr Pepper 12 packs
24 packs
8-pack 12 oz bottles
2-Liter bottles
7.5 oz cans

Create an account at the Fandango Promotional Page
Submit an image of the full receipt of the purchases (may take 48 hours to process)
Get a certificate emailed to you
Enjoy your $5 certificate to Jurassic Park!
Bottom Line:
If you needed an excuse to see the new Jurassic Park movie, here you go! The Fandango Rewards Dr. Pepper Promotion is an easy way to get a $5 certificate to a major production movie. This promotion ends on May 31, 2018 so don't hesitate and get it as soon as possible! Hope you guys enjoy your discounted movie experience! Find more ways to Save Money! If you enjoyed this post, check out our Fandango Rewards Promotion page!