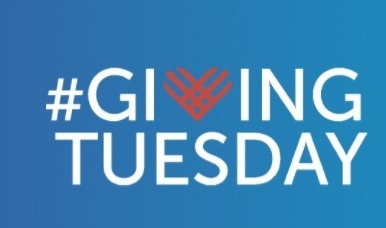 If you've wanted to find a way to give back to the community but didn't know how to, now is your chance. On November 27, 2018, Giving Tuesday will celebrate #GivingTuesday. This celebration is dedicated to Facebook and PayPal, which are partnering once again on a national campaign to support nonprofits.
On #GivingTuesday, Facebook and PayPal will be matching donations until $7 million of funds is raised on Facebook for US nonprofits. Facebook is also waiving its fees for donations made to nonprofits on Facebook this #GivingTuesday. The match will begin at 8AM EST (5AM PST), on November 27, 2018 and fees will be waived 12:00am EST on November 27, 2018 to 11:59pm HST on November 28, 2017. Just donate today!
Giving Tuesday Charity Info
Taken from the Facebook Webpage:
In support of #GivingTuesday 2018, we're partnering with PayPal to match donations made on Facebook to nonprofits up to a total of $7 million. Start a fundraiser for Giving Tuesday or donate to a nonprofit.
Facebook and PayPal will start matching donations at 8:00am ET (5:00am PT) on Tuesday, November 27, 2018. The matching offer will expire when $7 million in donations is reached or at 11:59pm PT on November 27.
Donations will be matched dollar for dollar on a first-come, first-served basis.
Matching is available for any eligible US-based 501(c)(3) nonprofit that can receive donations on Facebook.
Donations up to $250k per nonprofit and $20k per donor are eligible to be matched.
And this, taken from PayPal:
Make a donation using PayPal on Tuesday, November 27, 2018 (Giving Tuesday) and we'll match every donation that you make to PayPal Giving Fund ("Offer"), for the benefit of your recommended nonprofit dollar for dollar, up to $500,000 in total matching funds.
Additional Noteworthy Information:

You must use your PayPal account.
You can link up any rewards credit card of your choice and use that as the funding source.
Your donation will technically be given to the PayPal Giving Fund, an IRS-registered 501(c)(3) nonprofit organization, and then disbursed to your selected nonprofit.
Additional Charities
The following charities have matched donations made to them in the past, but be sure to check just to make sure:
Be sure to check with your favorite community nonprofit. Many local charities may also have matching grants today.
If you're having trouble deciding which charity you should donate to, here are some comparison websites that can help you make your choice:
How To Join Giving Tuesday
Navigate to the Facebook Giving Tuesday Page.
Decide which type of non-profit you'd like to donate to.
Then select the charity you want.
Enjoy giving back to the community!
Bottom Line
Giving back to the community is one of the best things you can do in life. For the holiday upcoming seasons, why not give back? Join in on the #GivingTuesday to donate money! Facebook is partnering up with the PayPal to donate and match up to $7 million total funds donated. You can easily do this on the Facebook website or the mobile app so you can always give thanks anywhere. This is only available for November 27, 2018 so get ready to donate! Check out more ways to save money here on HMB.