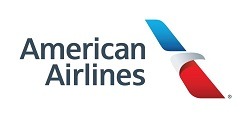 If you own a home, or are looking for a home, then be sure to check out this promotion that will surely save you money for your next travels. The Miles From Home Program is currently offering American Airline miles for members who are buying/selling a home.
You'll receive 2,000 American Airline miles for every $10,000 of the sales price/purchase price of the home you're purchasing. There is a cap of 100,000 AAdvantage miles, with 50,000 miles for buying and 50,000 miles for selling.
Miles From Home Program Promotion
Promotion: 100,000 AAdvantage miles
Expiration: Limited time offer
Availability: Offer valid in most states.
Terms: Offer not available in Iowa. American Airlines reserves the right to change the AAdvantage® program and its terms and conditions at any time without notice, and to end the AAdvantage® program with six months notice.

How To Receive AAdvantage Miles
Go online to Miles From Home Program promotional page.
Purchase/sell a home.
Earn 2,000 American Airline miles for every $10,000 worth of sales!
Bottom Line
Miles From Home Program is a free nationwide real estate assistance program designed for American Airlines members. Right now Miles From Home Program is offering up to 100,000 AAdvantage miles for people interested in buying and selling home. Simply reach out for a personal real state coordinator whom will provide guidance every step of the way as you earn thousands of miles! This is an easy way to earn AAdvatage miles while get free help when it comes to buying and selling homes. This is a limited time offer so act now while you can. Check out more ways to Save Money and Free Bonus Airline Miles, Points, and Rewards.