If you're interested in utilizing an online bank, give CIT Bank a try! CIT Bank has great high-interest Savings and a variety of CD account options that are highly competitive in the market. Currently, they are offering a Premier High Yield Savings Account with at 1.55% APY Rate on accounts with all balances. In addition, there are no account opening or maintenance fees. The CIT Bank Savings Account offers a rate that is much higher than the national average, and it is FDIC insured. With daily compounding interest, free online banking, and a dedicated customer service, sign up for CIT Bank's Premier High Yield Savings Account to make the most out of your money!
CIT Bank Breakdown:
| Pros | Cons |
| --- | --- |
| Free online banking + mobile optimized site | Minimum deposit of $100 to open |
| Free downloadable app for iOS and Android | No Tiered interest rate account: Earn 1.55% APY on balances |
| No account opening or maintenance fees | |
| Bank Customer Contact Center open 7 days a week | |
CIT Premier High Yield Savings Features:
Current rate: 1.55% on all balances. 
No account opening or maintenance fees
Manage your account online, on the mobile app, or by emailing a bank representative
Funds are FDIC insured up to $250,000
Rates are higher than the national average
Daily compounding interest to maximize your earning potential
Transaction and activity monitoring with layered security
Open A Premier High Yield Savings Account:
In order to open a CIT Bank Premier High Yield Savings Account, you must:
Be a U.S. citizen or resident alien
Be 18 years or older
Have a U.S. address, a social security number, and a driver's license or state-issued ID
Have a check or bank account number to electronically transfer money into your new CIT Bank account
Your account must be opened online on a desktop browser and not on a mobile device. They have various customer service options. You can get your account balance 24/7 through Automated Telephone Banking. In addition, if you have questions about new or existing accounts or services, you can call their Bank Customer Contact Center, open 7 days a week from Monday through Friday from 8am to 9pm ET, Saturday from 9am to 5pm ET, and Sunday from 11am ot 4pm ET.
Bottom Line:
CIT Bank is a great option for account holders who are looking for a high APY Rate with no account opening or maintenance fees. Sign up for a CIT Bank Premier High Yield Savings Account today to earn a 1.55% APY Rate on your account! Simply sign up for your account. If you're interested in other savings account options, also check out the ongoing Discover Bank Online Savings Promotion! Find more Savings Accounts, Bank Rates, Money Market Account and more with our Best Bank Rates!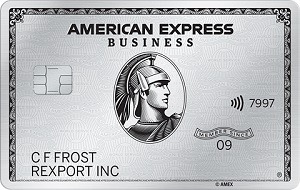 The Business Platinum Card® from American Express has a welcome offer of 120,000 Membership Rewards points after you spend $15,000 on eligible purchases with your Card within the first 3 months of Card Membership.

You'll earn:
• 5X Membership Rewards® points on flights and prepaid hotels on amextravel.com.
• 1.5X Membership Rewards points on eligible purchases at US construction material & hardware suppliers, electronic goods retailers and software & cloud system providers, and shipping providers, as well as on purchases of $5,000 or more everywhere else, on up to $2 million of these purchases per calendar year.
• 1X points for each dollar you spend on eligible purchases
• $189 CLEAR Credit: Use your Card and get up to $189 back per year on your CLEAR membership. CLEAR is available at more than 50 U.S. airports and stadiums.
• Unlock over $1,000 in annual statement credits on a curation of business purchases, including select purchases made with Dell Technologies, Indeed, Adobe, and U.S. wireless service providers.
• Get $200 Airline Fee Credit: Get up to $200 in statement credits per calendar year toward baggage fees and more at one qualifying airline.

This card does come with a $695 annual fee. (See Rates & Fees)

Terms Apply.