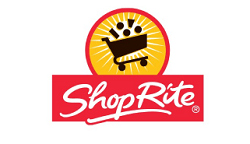 Chase is simplifying things by creating Chase Pay service which will allow you to pay without physically having your card. Instead, your accounts and card information will be available to you at the touch of your fingertips.
With this ShopRite Chase Pay promotion, if you have a qualifying chase credit card, you will be able to earn 10X points or 10% cash back when using your Chase Pay with your card linked. This offer is on valid until February 4, 2019.
ShopRite Chase Pay Promotion
Promotion: Earn 10X points or 10% cash back
Availability: Your nearest ShopRite store or at ShopRite.com
Expiration: 1/1/19-2/4/19
Terms: Use Chase Pay® with your Chase Freedom® card at ShopRite® stores or ShopRite.com and earn a total of 10% cash back or 10X points on up to $400 in overall purchases from 1/1/19-2/4/19. That's 9% more than the 1% you always earn on non-bonus categories!

How To  Earn 10X Points or 10% Cash Back
Shop at your nearest ShopRite store or at ShopRite.com.
Checkout with the Chase Pay app or button online.
Bottom Line
If you're planning holiday shopping, cooking, planning so much more be sure to snatch this offer from Chase Pay where you can get earn 10X points or 10% cash back whenever you checkout with the Chase Pay app. Be sure to use your qualifying chase credit cards to earn cash back and potentially save money!
Use your Chase Sapphire Card to earn 1000 points when you spend $50 or more. If you would like more information on the required credit cards for this offer, refer to our post Chase Credit Card Bonuses for more details! Also, for more tips and advice on how to save money, make sure to check out our full listing!