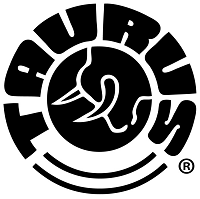 If you possess a Taurus-branded pistol, then today might be your lucky day! You might, in fact, be eligible to for a potential award through the Taurus Safety Defect Class Action Settlement. The lawsuit against Taurus alleged that the Taurus pistol had a safety defect, in which the gun fired when dropped from a normal height. This defect can be dangerous in many ways and can cause many accidents. However, Taurus doesn't admit to any wrong doings. But to avoid the cost and risk of going to trial, Taurus has agreed to give Class Members extended warranties, training and $30 million to settle the allegations. If you are eligible, file a claim today to receive your benefits!

Taurus Class Action Lawsuit:
Claim Form Deadline: 01/20/2016
Who's Eligible: Anyone who possesses a Taurus-branded pistol. (Does not include the G2 models)
Estimated Amount: Varies, depending on whether you choose safety training, payment option, or enhanced warranty.
Proof of Purchase: N/A
Case Name & Number: Carter v. Forjas Taurus SA et al., Case No. 1:13-cv-24583, in the U.S. District Court for the Southern District of Florida.
How to File a Claim:
Head over to the Taurus Claim form.
Fill out the claim form with your information which includes your name and address.
Submit your claim form and return your Class Pistol at the Taurus Companies' expenses.
Complete the steps by 01/20/2016 to receive your benefits.
Bottom Line:
If you are an owner of a Taurus-branded pistol, then you may be entitled to benefits from the company. The Class Action lawsuit alleged that the pistol has a safety defect which randomly led to shots being fired. Although Taurus denies any wrongdoings, they have agreed to offer benefits to class members such as safety training, payment options, or enhanced warranty. If you qualify for this class action lawsuit, then make sure to file a claim by 01/20/2016 to receive your benefit! Also, take a look at our full list of Class Action Lawsuit Settlements!