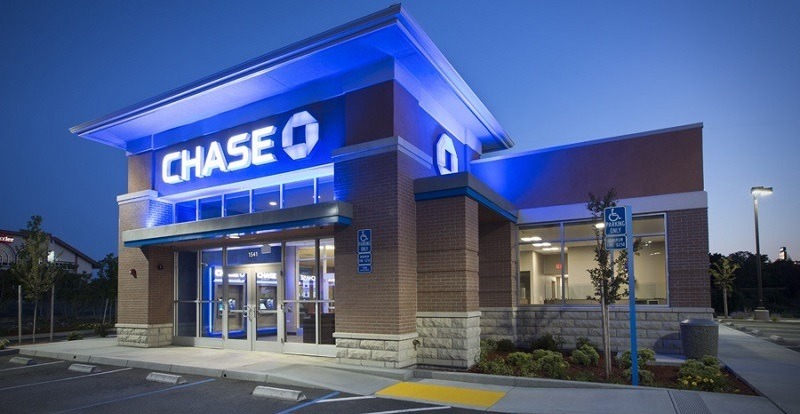 Quality ingredients, produce, and more are available for a low price at your local Whole Foods Market. Expect a progressive experience when you shop at Whole Foods featuring variety of affordable goods while maintaining excellent standards.
Eligible Prime members can earn 10% Back up to a total of $6 in cash back at Whole Foods Market stores! Just make sure to activate this promotion ahead of time before you go shopping. Note that this promotion is set to expire on May 22, 2019. Chase Offers is constantly rolling out practical deals that can save you

Chase Offers Whole Foods Market Promotion
Promotion: 10% Back
Expiration: May 22, 2019
Availability: Amazon Prime Members who apply for the Amazon Rewards Visa Card
Terms & Conditions: Offer not valid on third-party purchases. Offer only valid at Whole Foods Market 365 locations. Offer not valid at Whole Foods Market locations. Offer valid one time only.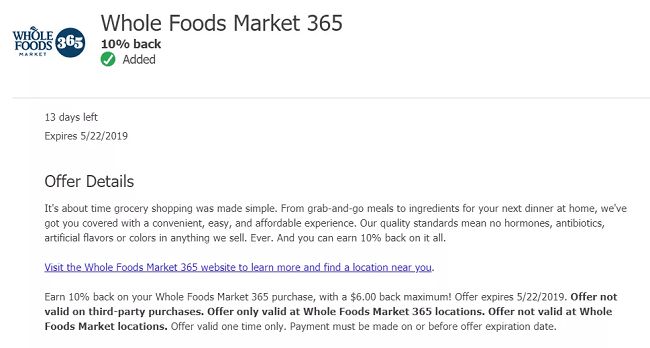 Earn 10% Back
Log into your Amazon Prime account and apply for the Amazon Rewards Visa Card
Make Whole Foods Market purchases of up to 10% back by May 22, 2019
Enjoy 10% Back.
Bottom Line
Unless you plan on never eating again then you should consider taking advantage of this Chase Offers promotion to get 10% Back on purchase at Whole Foods Market. Whole Foods Market offer daily essentials you need to get by, you need these items so why not save some money while you are shopping for them?
Apply for the Chase's Amazon Prime Rewards Visa Card and start saving extra money on your trips to Whole Foods! Be sure to claim this deal before May 22, 2019. For more tips and advice on how to save money, make sure to check out our full listings!