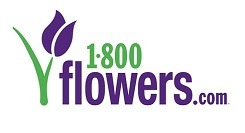 There are lots of ways you can save money. Masterpass is a payment method you can use at a variety of stores. Masterpass allows you to save money and gives you great deals. Also, this card works with Mastercard, Maestro, and Visa. Currently, Masterpass is having a deal where you can get $20 off flowers when you make a $39.99+ purchase at 1-800-Flowers with the promotion code MPSHOP. However, you must know that the offer cannot be combined.

1-800 Masterpass Promotion:
Promotion: Get $20 Off $39.99+ purchase
Promo Code: MPSHOP
Expiration: December 31, 2017
Availability: Nationwide
Terms: Offer cannot be combined.

How To Get $20 Off: 
Go online to 1-800-Flowers and make a purchase of $39.99+
Checkout with Masterpass ,enter the promo code MPSHOP, receive $20 off and enjoy!
Bottom Line: 
If you like flowers or are in need of buying someone some, this is the promotion for you. Currently, 1-800-Flowers is having a deal where you can get $20 off your purchase when you spend $39.99 or more when you use Masterpass. This is a great deal because you're saving so much money. Additionally, you can use the $20 on other gifts for the holidays! This store has a variety of flowers for every occasion you need. Check out more ways to save money.