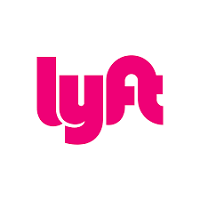 If you ever need a friendly, affordable ride around town, then consider signing up for Lyft. Using your mobile phone, just download the app, sign up, and request a ride at any time with just the tap of a button. You'll get picked up by a reliable community driver within minutes. It's also easy and affordable! If you've heard of Uber, this is very similar. However, one of the main differences is that Lyft emphasizes on creating a unique, friendly experience. So read on and see all the perks of getting Lyft!
Lyft Summary: 
Availability: Nationwide
Price: Free to download, but then charged for every ride
Expiration Date: None
Additional Advice: Use link above for $50 credit toward first rides!
Why You Should Get Lyft:
Affordable: Get around town for less, and never worry about carrying cash again. The app automatically charges payment from your saved credit card.
Friendly: Lyft's drivers are florists, firefighters, engineers — and the friendliest people you'll meet all day. At Lyft, they pride themselves on being a community.
Safe: From driver background checks to their first-of-its-kind $1M liability insurance, Lyft goes the extra mile to create a more safe community.
Overall, Lyft is a great way to get to your next destination. It's affordable, convenient, safe, and friendly. Lyft also offers many options on how you want to ride. The original ride provides you a personal ride, nationwide. Lyft Plus is their six-passenger ride for when you need more space or want to roll with all your friends, which is also available nationwide. With Lyft Lane, you can share the ride with others going the same way for a lower price, which is available in New York, Los Angeles, and San Francisco so far. With so many options and features, I highly recommend signing up. If not, then check out our complete list of ways to Make Money Online.