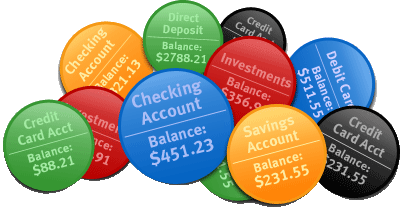 Quicken Online, a free account aggregation service, is now completely free. You can keep all your bank accounts, investments, credit cards, and so on in one website. Before, it was $3 a month. You can see your most up to data account information whenever you log on. You get bill reminders from all your accounts with just one password.  Plus, they offer 128-bit encryption for your data. Over 5000 financial institutions can be found with Quicken Online. They automatically categorizes your expenses or you can create your own custom categories. This includes storing your data for up to 5 years and an online quicken community with financial tips. Go ahead and try it out for free.
Special Link to Discover More $50 Bonus:
The Discover More card gives you 5% cash back on various categories throughout the year. If you go through this special Discover More Card link
, you are qualify to get a $50 bonus after $500 in purchases. This card rarely gives out cash sign up bonus so sign up to day through the special link.
Earn more cash in more ways than anyone else(SM)*
Unlimited cash rewards, automatically
Up to 20% Cashback Bonus® when you shop online*
Double rewards with more than 100 Cashback Bonus Partners*
Customer Service in less than a minute, anytime you want
0% Intro APR for 12 months on Purchases and Balance TransfersApply Now!