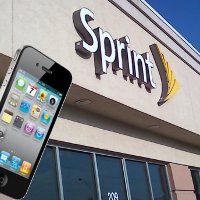 Its yo boi Hu$tler, always imitated but never duplicated, bringing you the best hustle of the week! For those looking for the ultimate cheapest iPhone 4S plan, it may be possible to get on the Sprint SERO-P plan for $50 a month. This individual plan with 500 minutes, unlimited any mobile to mobile, nights starting at 7pm, unlimited text, and unlimited data for $30 a month + $10 Premium + $10 High Data = $50 a month plan. With this Sprint plan, you can get any Android, iPhone, or Blackberry phones available on the SERO Premium plan for $50 a month. This hustle is very YMMV which means your mileage may vary, and very very time consuming. You may need to call 10 to 20 times before you find a CSR that willing to help you.
| | |
| --- | --- |
| | The Time is Now. Make the switch to Sprint and get Unlimited Plan free for 1 year. per line. No hassles. No surprises. There's never been a better time to try Sprint's network. Bring the phone you love OR buy a new one outright. There are no annual contracts. Get Unlimited data, talk & text for just FREE for one year. It's their best deal ever! Learn More |
Follow the Hustle:
Sign up for Sprint SERP individual plan: http://delivery.sprint.com/m/p/nxt/epc/epclanding.asp
with e-mail address: Russ.S.McGuire@sprint.com and last 3 digits of employee ID (CID): 383
Sign up for any individual EPRP plan(the cheapest is the Everything Plus Messaging Plan for $39.99), then you can proceed to the next step.
Try Chat Service: Go to sprint.com, log into account, and hit the chat button. Tell them you want to change your plan to SERO-P with Premium Data with plan code FF1077 or PDS1999PW
Try Calling: If chatting doesn't work, call this number 888-876-8381. Do not speak to Telesales, as they can't help you. Speak to Employees Account Representatives only. Do the same thing from step 3 and ask for switching to SERO-P plan.
Try Emailing: email everythingreferral@sprint.com with your account details (e.g. your account # or phone #) and the request to migrate to SERO Premium.
You have two weeks to get this done when you sign up for a new plan with Sprint policy(can return your phone plan at no cost). I would do step 4 over and over again until you can find a CSR to help you upgrading to SERO-P. Again, if they can't help you, thank them, and call back again. Keep doing it because there are many success stories. If you manage to get this to work, comment below and share your experience to help HMB readers.



• You're eligible for a $2,000 bonus when you open a new Chase Private Client Checking account with qualifying activities.
• Within 45 days of coupon enrollment, transfer a total of $250,000 or more in new money or securities to a combination of eligible checking, savings and/or investment accounts and maintain the balance for at least 90 days from coupon enrollment.
• Get $2,000 when you open a new Chase Private Client Checking account with qualifying activities. Enjoy your $2,000 bonus which will be deposited into your account within 40 days.
• Speak with a Private Client Banker to open your Chase Private Client Checking account today. Schedule your meeting at your nearest branch or over the phone.
• No ATM fees worldwide.
• No Chase fee on incoming or outgoing wire transfers; can be completed online or over the phone.
• Experience a financial relationship that brings you more.
• Save time and money with better banking benefits and special services.