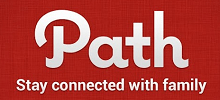 Path Inc. is settling a class action lawsuit alleging it violated the Telephone Consumer Protection Act (TCPA) after using an automatic telephone dialing system, or artificial or prerecorded voice, to contact consumers on their cell phones without their consent. If you received a prerecorded call a text message on a cell phone from Path Inc. between 3/28/2009 and 3/28/2013, you may be eligible for a payment of up to $70 from the class action settlement. Apparently, Path Inc. did not obtain consent from its customers to make these calls, violating the TCPA. The company denies any wrongdoing but has agreed to settle a total of $5 million in debt forgiveness and cash payments to Class Members who submit timely and valid claims.

Path Inc. TCPA Class Action Lawsuit:
Claim Form Deadline: 10/5/2015
Who's Eligible: Anyone who was called without consent on a cell phone by Path Inc. or someone acting on behalf of the company between 3/28/2009 and 3/28/2013.
Estimated Amount: Up to $70
Proof of Purchase: N/A
Case Name & Number: Kevin Sterk, et al. v. Path Inc., Case No. 1:13-cv-02330, in the U.S. District Court for the Northern District of Illinois.
If you receive a prerecorded call from Path Inc. between 3/28/2009 and 3/28/2013, you may be able to make a claim and get up to $70 cash. If you think you qualify for this class action lawsuit, just file a claim by 10/5/2015. You can also check out the entire list of Class Action Lawsuit Settlements from HMB!