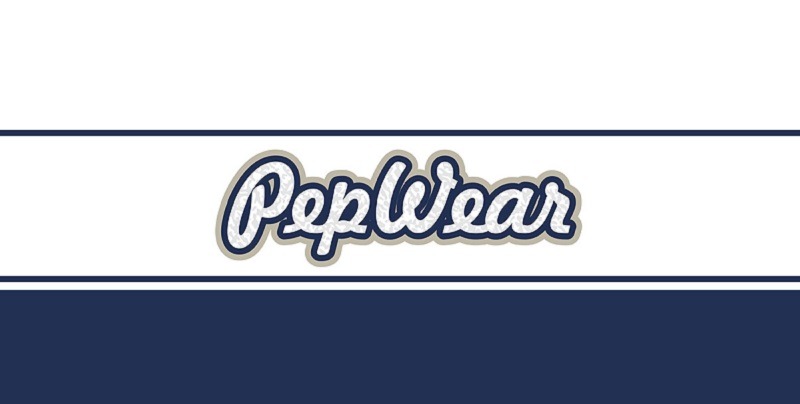 Find all the latest PepWear promotions, discounts, savings, coupons, and deals here!
For those of you who are looking for a new place to get all of your team, school, or group shirts done at an affordable price, this is the place for you!
PepWear is the best place for screen printing, embroidery, patches and award plaques for sports teams, high school marching bands and business organizations.
---
Current PepWear Promotions
---
$50 Welcome Offer
Valid for a limited time, PepWear is offering new customers a $50 welcome offer when you make your purchase with a referral link. This is a great deal if you're looking to try out a new custom shirt or award designer.
Promotions: $50 Welcome Offer
When it expires: Limited time offer
Availability: New PepWear customers only
How to earn it: Sign up for an account using the link below. Receive your welcome offer.
Terms & conditions: New customers only. Must make your first purchase through a referral link.
(Visit the link above to create a PepWear account)
---
$50 Referral Bonuses
Get your friends and family members in on this great service by referring them to it! Currently, if you refer people, you can earn $50 referral bonuses on a future PepWear order for every person who uses your referral link to make their first PepWear order.
Promotions: $50 Referral Bonuses
When it expires: Limited time offer
Availability: Current PepWear customers only
How to earn it: Login to your account. Share your unique referral link.
Terms & conditions: Current PepWear account holders only. New customers must sign up using a referral link.
(Visit the link above to create a PepWear account)
---
PepWear Products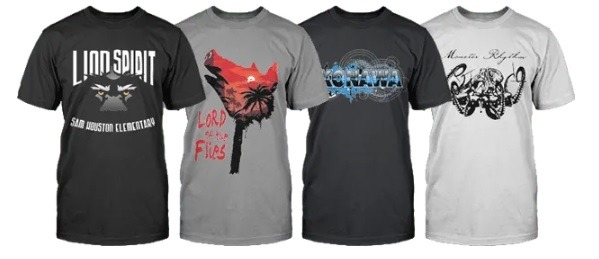 PepWear offers custom apparel and event merchandise. Below are the company's products in detail:
SCREEN PRINTINGEMBROIDERYPATCHESAWARD PLAQUES
PepWear has highly-trained screen printing technicians, strict quality control and state-of-the-art equipment to make sure that even the largest orders meet your high standards and are delivered quickly.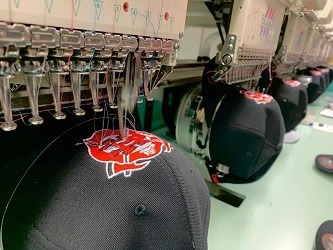 Embroidered apparel is a great way to show your spirit. Plus, it's versatile and durable. PepWear embroidered items look good and last long, well after the season has ended.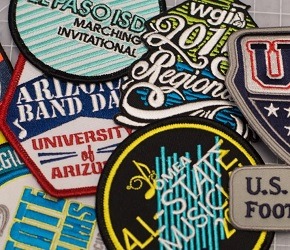 PepWear designs and makes custom patches to help you promote or recognize your team, league or tournament.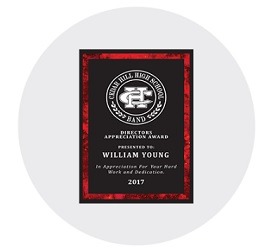 PepWear makes beautiful, handcrafted wood and metal plaques to celebrate achievements. They make great awards!
---
PepWear Features
Here's what makes PepWear unique:
Personal sales representatives. Work with a personal PepWear sales rep who will guide you through the ordering process to make sure you get exactly what you want.
Custom artwork. Let a trained and experienced PepWear graphic artist design your artwork for free.
It's fast. With a combination of experienced professionals, efficient software and the best equipment, PepWear gets things done quickly. Meeting your deadlines without sacrificing quality.
Customer satisfaction. After you receive your order, you'll get a personal email from the PepWear owner for your feedback. And the responses are super positive: 99% of first-time customers said they had a good experience, and 95% said they would return and refer a friend.
---
Bottom Line
PepWear offers only the best quality custom apparel and other goods to promote your brand, organization, team, business, event and more!
With this company, you will have access to personalized service and fast turnaround. For more posts like this, check out more ways to save money!