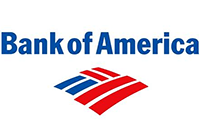 If you're a student and in need of a checking account, be sure to check out Bank of America! They currently have a Student Checking account that offers great cash back deals! With their exclusive BankAmeriDeals, cardholders can earn cash back on both credit and debit cards. Cash back earned is automatically added to the account by the end of the month.
Additionally, students get their monthly maintenance fee waived, Online, mobile, and text banking, and a savings program designed to help you save and budget. All this can be yours so long as you're under the age of 24 and enrolled in high school or college, university, or vocational program.

Requirements 
Must be under the age of 24.
Enrolled in secondary or post-secondary education.
The minimum opening deposit is $25.
The Benefits
No monthly maintenance fee
Wide Network: Bank of America has approximately 4,700 branches and 16,000 ATMs in the U.S.
BankAmeriDeals: With BankAmeriDeals, you'll earn cash back by paying for your purchases with a Bank of America debit or credit card. Your cash back earned is automatically credited to your account by the end of the month.
Keep the Change Savings Program: Make everyday purchases with your Bank of America debit card, as usual, and the bank will round up your purchase to the nearest dollar amount. They'll transfer the difference automatically into your savings account.
 Online Banking & Mobile App: Check your balance, pay back a friend, and deposit a check, all from your laptop or smartphone.
The Fees
Monthly Maintenance: $0
Non-US Bank ATM (domestic): $2.50
Non-US Bank ATM (international): $5.00
Debit Card Foreign Transaction: 3%
Overdraft (NSF): $35, For paid or returned items, Max 4 items
Extended Overdrawn Balance: $35, If you balance is in the red for 5 consecutive days
Debit Card Cash Advance: $12
Paper Statement: $5 per monthly paper statement
Replacement Card (Express): $15 per card
Bottom Line
If you're looking for a great student checking account, be sure to sign up for the Bank of America Student Checking account! As previously stated, this account has great benefits and offers to help save money and earn cash back. Use this account as a great way to start building your wealth.
Please note that this bank account unfortunately doesn't yield interest but will help you manage your savings. Check out our other Best Student Checking Accounts, here on HMB!