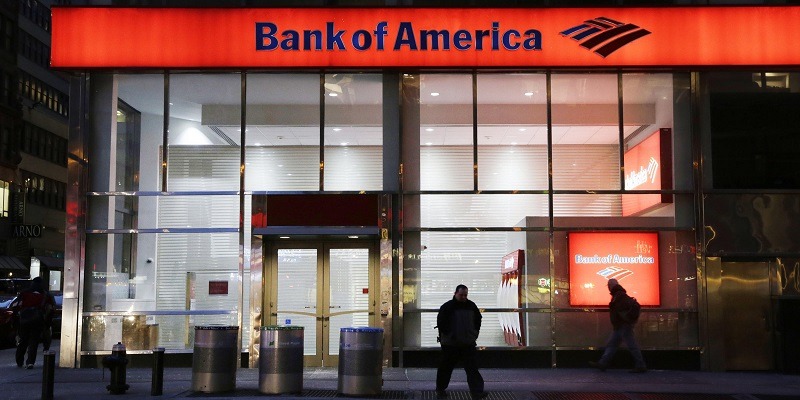 Get the latest Bank of America Advantage SafeBalance Banking® account promotions for students here.
Bank of America Advantage SafeBalance Banking® Account Features
Advantage Banking is one account with three settings – Advantage SafeBalance Banking is one of the account settings
Banking that helps you stay within your balance
Checkless banking with flexible ways to pay – pay with a debit card, Mobile or Online banking. No paper check writing with this account setting.
Get help spending only the money you have available
No overdraft fees
No monthly maintenance fee for Students under 25 enrolled in school or an educational or vocational program
No monthly maintenance fee if an owner of this account is under 18
How To Earn Bonus
Requirements to Receive the $50 Online Only Offer Bonus:

Open a new Bank of America Advantage SafeBalance Banking® account online by October 31, 2022. To be enrolled in this offer, at the time of account opening, you must use offer code STADDACIS and notify us that you are a Student (as described above).
Request a debit card with your new account and make at least ten (10) Qualifying Debit Card Transactions of any amount using that debit card within sixty (60) days of account opening.
Once complete, Bank of America will attempt to deposit your bonus in your new account within 60 days.
Additional terms and conditions apply. See offer page for more details.
Member FDIC
How To Waive The Monthly Maintenance Fee
Bank of America Advantage SafeBalance Banking®: monthly maintenance fee of $4.95. Have monthly fee waived if:

Students under age 25 enrolled in school or an educational or vocational program
An owner of this account under the age of 18.
Preferred Rewards clients get this fee waived (waiver applies to first 4 checking accounts).
Fine Print
Offer is available online only and is limited to individuals who have not owned or co-owned a Bank of America personal checking account within the last twelve (12) months and who can qualify as a Student (account owner under age 25 and enrolled in a school or an educational or vocational program).
Fiduciary accounts (e.g., trusts) and business accounts are not eligible for this offer.
Offer cannot be combined with any other checking offer and is limited to one bonus per account and per customer.
Offer expires on October 31, 2022.
Bank of America may change or discontinue this offer at any time before this date without notice.
Qualifying Debit Card Transactions include purchases using your debit card (point of sale (swipe, PIN or contactless), online, phone, or mobile wallet purchases), and one-time payments or recurring payments (for example, monthly utility bills) using your debit card. Transactions that do not qualify for this offer include returns, refunds, fees, fraudulent transactions, ACH transactions, ATM transactions, deposits, transfers from a bank, brokerage account, or Merrill account, and peer-to-peer transactions.
After you satisfy all of the requirements, we will attempt to deposit the earned bonus directly into your new SafeBalance Banking account within sixty (60) days. The SafeBalance Banking account must be open and in good standing up to and including the date any earned bonus is paid.
To receive your bonus you must provide all of the information we require in connection with opening the account. This includes information we require to identify each account owner and to report the bonus to the Internal Revenue Service (IRS), including a validly completed IRS Form W-9 or Form W-8 (as applicable). The value of this bonus may constitute taxable income to you. To the extent required by law, Bank of America may withhold tax or other amounts from the payment. Bank of America may issue an IRS Form 1099 (or other appropriate form) to you that reflects the value of such bonus. Please consult your tax advisor, as neither Bank of America, its affiliates, nor their employees provide tax advice.
Additional Terms and Conditions: All account applications are subject to approval. The minimum deposit required to open a SafeBalance Banking account is $25. Accounts, product terms, and fees may vary by location, and we may discontinue and/or add new account types at any time. Please consult a financial center, visit bankofamerica.com or see the Personal Schedule of Fees (found at bankofamerica.com/fees) for account fees and additional information about accounts.
Advertiser Disclosure: Many of the offers that appear on this site are from companies from which BankCheckingSavings.com receives compensation. This compensation may impact how and where products appear on this site (including, for example, the order in which they appear). We do not feature all available offers.