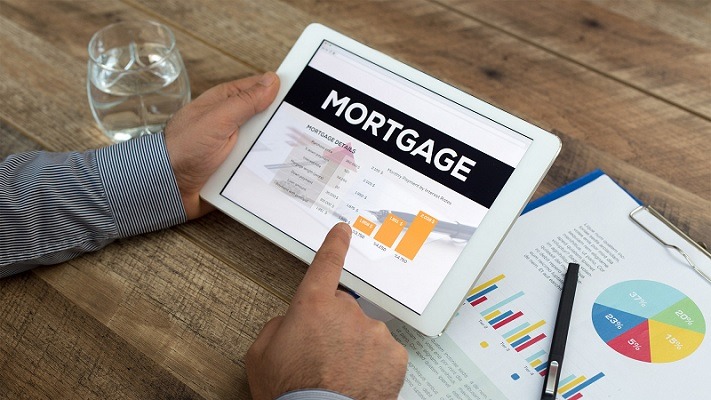 Probably one of the most expensive things you will ever buy in your life is your home. However, choosing the right mortgage to purchase is a very important task. A little bit of difference in interest rates or other terms can make all the difference either saved or spent.
With so many lender options available to consumers, you may not know where to start. There are traditional lenders and online ones, local lenders and nationwide ones, and lenders that specialize in certain types of loans. A smart way to get started is to look over my list of top lenders, find a few that fits your needs, and get quotes from them. Keep reading for everything you need to know about the best mortgage lenders of the year.
---
Why Shop Around?
The most important thing about getting a mortgage is shopping around to make sure you find one that suits all your needs. Lenders have certain standards, but each one has flexibility in terms of implementing these standards. Once you start getting offers, you might start noticing all the variation in terms of rates and terms. There are plenty of loan options out in the market that could fit your finances better.
For example, if you don't have a lot of spare cash for closing costs, a loan with a higher rate is a better fit for you. However, if you want to lower payments every month, you might choose to pay extra upfront so you can qualify for a lower interest rate.
Be sure to compare and contrast to determine which lender can offer you the best deal for your financial profile while also committing to a high customer satisfaction standard.
---
Important Factors to Consider
When you compare one lender to another, you should keep the following things in mind.
Type of Lender
There are three main types of lenders that you will see on the market: direct lenders, mortgage brokers, and loan-matching companies. Direct lenders will process your application and issue the loan directly to you. Mortgage brokers will find loan products that match your preferences. Loan-matching companies just pass your information around o a bunch of lenders who will then connect with you to discuss plans.
Direct lenders underwrite and finance their own loan, meaning they can offer you a full suite of services. Choosing to go with a direct lender means you deal with just one company for all your mortgage needs: paying for your house, creating your contract, and helping you each step of the way. Because everything is taken care of in-house, going with a direct lender usually results in a faster mortgage process.
Mortgage brokers tend to be on a more local level, rather than national. You might opt for one if you want a more personalized experience, or if you have a special circumstance (ie: self-employed) that needs individual consideration.
With loan-matching companies, you have zero control over who gets your information or who will reach out to you. This is a good route if you don't have time to do your own research and if you want to receive a high number of quotes. Be forewarned, if you go with a loan-matching company, you will get bombarded with phone calls and emails from lenders trying to woo you.
Mortgage Options
Within these companies, there are many types of loans you can choose from that has their own interest rates, fees, terms and flexibility. Any one of these will effect your loan costs. Your interest rate can be fixed, floating, or a combination of both. You can also choose from different repayment structures.
Mortgage Product
Key Benefits
Good Option If You…
Fixed-Rate Loans
 – Locked interest rate
– Monthly payment stays the same
– Want security & predictability
– Plan to stay in your home a long time
Adjustable-Rate Mortgages (ARMs)
– Initial lower monthly payments
– Interest rate can change periodically (take advantage of falling rates)
– Want flexibility
– Plan on moving within the next few years
Jumbo Loans
– Increased purchase limits for higher-priced properties
– Fixed-rate & ARM options
– Are purchasing a home that's more than conforming loan limits ($453,100)
Low Down Payment (Home Possible, HomeRun, HomeReady) Mortgages
– 3% to 5% down solution
– Flexible source of down payment
– Cancellable PMI once your home equity reaches a certain percentage or no PMI required
– Are a low- to moderate-income borrower
– Are a borrower in high-cost or underserved communities
Federal Housing Authority (FHA) Loans
– Insured by the FHA
– Minimum 3.5% down payment
– 500+ credit score
– Need flexible qualification requirements
– Have limited funds for down payment
Department of Veterans Affairs (VA) Loans
– Backed by the government
– 0% down payment
– No PMI required
– Flexible qualification requirements
– Are an active military member or veteran
– Are a surviving spouse of a military member who died as a result of a military-related disability
– Are a first-time homebuyer or looking to refinance
Department of Agriculture (USDA) Loans
– 0% down payment
– Low interest rates
– Are looking to buy a home in a rural area
– Have a steady, modest income
– Are unable to get a conventional loan
Physician Loans
– Low down payment
– No PMI required
– Higher loan balances
– Are a physician, dentist or other eligible medical professional
Bridge Loans
– Buy another home before selling your existing home
– Have not yet sold your existing home before closing
Home Improvement Loans
– Flexible usage
– Low, fixed rates
– Are looking to increase your property value
– Want to make improvements without using home's equity
Interest-Only Mortgages
– Pay only the interest on the loan every month for a set term
– After term, rate is variable
– Know that you will sell the home within a short period of time
– Want the initial payment to be lower
Reverse Mortgages
– Home's equity is paid out to the homeowner monthly
– Eliminate existing mortgage
– Loan balance does not need to be repaid until the borrower dies, sells the home, or permanently moves out
– Are at least 62 years old
– Don't plan to move
– Want to access your home equity to supplement your income in retirement
HARP Refinancing
– Reduce your interest rate
– Lower monthly payments
– No appraisal required
– Have little or no equity to refinance into more affordable mortgages
– LTV ratios equal or greater than 80%
Home Equity Loans
– A fixed amount, secured by the equity in your home
– Wide range of uses
– Need funds to cover larger expenses
Interest Rates
If you're a first-time homebuyer, your mortgage decision probably lies heavily on the interest rate. It makes sense when you think about how half a percentage point carries such a heavy impact on your monthly payment and the amount you'll owe over the course of your loan. Take for example, a $250,000 mortgage over 30 years:
| | | |
| --- | --- | --- |
| Interest Rate | 4.5% | 5% |
| Monthly Payment | $1,267 | $1,342 |
| Total Interest | $206,120 | $233,120 |
| Total Payment | $456,120 | $483,120 |
According to Freddie Mac, as of early October 2018, the national mortgage interest rate average was 4.71% for a 30-year, fixed-rate mortgage with 0.4 points. Points are fees you pay upfront to the lender so you can lower your long-term interest rates. One point is usually one percent of the mortgage value.
You can use the Freddie Mac figures as the standard average, so when you compare it across lenders' quotes, you'll see which ones have relatively good interest rates, fees, and closing costs.
Customer Service
Sometimes, lenders will walk you through the mortgage process step-by-step. However, some may not even return your calls. For you to be content customer, you will need consistency and attention to detail. The lender should be fully present from initial interview to each follow-up. Of course, you want your mortgage to be handled with delicate care and the utmost respect.
When you are interviewing these loan officers, try to get a feel of their attitude towards lending and see it is satisfactory for you.
Availability
Lenders don't have to have wide availability for them to offer good rates and customer service, but it is such an annoyance when you find out that the mortgage company that you are so excited about doesn't serve your state.
However, if the lender does operate in your area and it's got rave reviews, then by all means, go for it. Especially if you like face-to-face assistance. Local loan officers tend to process fewer loans, so they've got the time for personalized service. They're also very familiar with the housing market in your region.
Online Platform
Nowadays, borrowers are heading to the internet to complete the entire mortgage process. So, it's important for lenders to make their online presence professional, user-friendly, informative and streamlined.
The perfect online mortgage platform includes loan rates that are easy to locate, a resource center with mortgage calculators, a preapproval application that's efficient, a live chat readily available to answer questions, and an option to apply over the phone.
---
Pre-Application To-Do's
Before starting the application process for a mortgage, there are few things you should do and start.
Down Payment
In order to apply for most mortgage loans, you'll need to cover the down payment and closing costs. To have the largest down payment possible in your arsenal, I suggest you start saving at least six months before you apply.
Credit Report
Make sure to get a copy of your credit report and work on paying on time to get your score as high as possible. Settle any outstanding bills, dispute any errors, and by all means, do not take on any additional credit!
Preapproval
Once you've got your down payment and the best possible credit report, you can now apply for preapproval, which shows sellers that they can take you seriously and that your finances are in check.
House Hunting
Get a qualified real estate agent to help you in the home-buying process. He or she could become your best advocate.
---
Rocket Mortgage by Quicken Loans: Best Overall Lender
Pros. They have a a wide variety of mortgage products, low interest rates, great customer support, wide availability, and a streamlined online process for rapid approval. So fast, you can get preapproved in just 30 minutes.
Cons. Although, they are a nationwide, online mortgage company, Quicken Loans can't give you the local touch you would get from working with a neighborhood bank. If face-to-face interactions and local insight are more important to you than a quick and easy experience, then you'll want to go with a more regional option.
---
Better Mortgage: Best Online Lender
Pros. Made for someone who is tech savvy and prefers an online experience, Better Mortgage offers an extremely user-friendly and seamless application process. It has relatively comparable rates, excellent customer support, and fast approval. The company also does not charge any origination fees.
Cons. Better Mortgage does not offer government-backed loans and only serves 14 states plus the District of Columbia with zero brick-and-mortar branches.
---
Chase Mortgage: Best Traditional Bank Lender
Pros. Chase offers the best mix of mortgage product variety, lower fees and higher customer satisfaction. Banks are a great option if you want the traditional mortgage experience of face-to-face interaction with a human loan officer. Chase has over 5,300 branches with high-tech online and mobile apps to manage your mortgage as well as any other of its bank service you might take part in. If you're a loyal Chase customer, you can take advantage of discounts on mortgage rates and fees.
Cons. Chase brick-and-mortar branches tend to be in or near major cities. If there's not one near you, then the allure of personal interaction does not apply. As is the norm for big banks, Chase comes with higher closing fees than non-bank lenders.
---
SoFi: Best Lender for First-Time Buyers
Pros. SoFi has excellent customer support, accepts low down payments, and uses alternative methods of assessing credit, so it's a great option if you're a first-time homebuyer. While other lenders look at your financial past to determine eligibility, SoFi examines other details, like educational background and professional history, to predict your future financial behavior. So, those with shorter credit histories and higher debts (younger borrowers who owe big on student loans) can qualify, especially if you earn a steady income and have a solid record of repaying the money you owe. The extra bonuses? SoFi does not charge origination fees nor does it require mortgage insurance. Plus, past SoFi customers get a 0.125% rate discount.
Cons. If you're more of a traditional borrower, you probably won't like SoFi's lack of physical branches. The online lender is also not available in 21 states. SoFi also offers limited products which does not include government-backed loans like FHA and VA mortgages.
---
SunTrust Mortgage: Best Lender for Low Down Payments
Pros. SunTrust Mortgage offers a wide range of low-down-payment options including FHA, VA, USDA, physician, HomeReady and Home Possible loans. This regional bank comes in at #5 in the J.D. Power 2018 U.S. Primary Mortgage Servicer Satisfaction Study, meaning it does significantly better than its peers at managing relationships with borrowers. SunTrust gives you the option to apply online, with SmartGUIDE pre-populating and validating a lot of the application by pulling information from documents and bank statements. This makes for an easy and smooth application process.
Cons. SunTrust originates loans from all states except Hawaii and Alaska. It has 1,500 branches, but mostly concentrated in Southeastern United States with headquarters in Atlanta, Georgia.
---
Lenda: Best Customer Service
Pros. Lenda's high level of customer satisfaction stems from its complete transparency with loan costs and keeping its borrowers informed at each step of the mortgage process. Applying for a mortgage is quick and easy, thanks to its online platform where you can upload your documentation. The direct lender is all online, so it has low overhead costs which Lenda passes on to you with its competitive rates and by waiving origination and broker fees. The average time to closing is just 13 days, substantially quicker than most of its peers. At any point in the process, you can get support from a dedicated Home Loan Advisor, if needed.
Cons. This company doesn't publish its rates and fees online. You'll need to contact a loan officer to get concrete numbers.
---
LoanDepot: Best Lender for Refinancing
Pros. LoanDepot offers a smooth and simple refinance process, so good the company has funded more than $70 billion for mortgage refinancing. Its loan officers are not rewarded to promote one mortgage product over another, which means you won't feel pressured into taking a loan that doesn't fit what you're looking for. And the kicker? After your first refinance with Loan Depot, the company will waive refinance fees and reimburse appraisal fees for any future refinancing with the lender.
Cons. Keep an eye on origination fees, which can range anywhere between 1% to 5%. That's definitely on the higher side when you compare to other lenders.
---
New American Funding: Best Lender for Not-So-Great Credit
Pros. New American Funding doesn't use an algorithm to approve or deny applications. Instead, each one is reviewed manually, with nontraditional factors like good savings and high income are considered. This lender offers a wide variety of mortgage options with flexible loan terms, and high-quality customer service with bilingual capabilities. Even if you don't live near one of its 185 physical branches (mainly located in Southwestern United States), you can easily complete your application online or over the phone. New American Funding will coordinate with title and real estate agents to close on your behalf.
Cons. This lender charges relatively high origination fees. You'll basically be paying a buttload up front in exchange for good rates in the long run. Also, New American Funding is not licensed to originate loans in New York.
---
PennyMac: Best Lender for FHA Loans
Pros. If you want FHA mortgage, PennyMac should be on your list of lenders to check out. It offers both fixed-rate and adjustable-rate FHA loans with relatively low interest rates when compared to other lenders in the FHA program. PennyMac has very detailed web tools, making it easy for you to compare your different options. Also, Costco members get a discount on origination fees.
Cons. The online lender is not noted for its outstanding customer support.
---
Veterans United Home Loans: Best Lender for VA Loans
Pros. The largest provider of VA loans in the United States, Veterans United is uniquely qualified to work with military families and veterans to help them experience the best homebuying experience possible. This lender is completely transparent with its rates; you can find them clearly on the Veterans United website. According to surveys, Veterans United scores exceptionally well in customer satisfaction.
Cons. Veterans United has a limited number of offices in only about half the states.
---
Bottom Line
Getting the best mortgage loan for you can depend on a variety of things such as the interest rates, mortgage options, customer service, availability, online presence and more. However, with the details that we have above, you will be able to choose the best mortgage lenders to suit your needs and financial situation. For more posts like this, check out our list of the best bank promotions and bank guides!