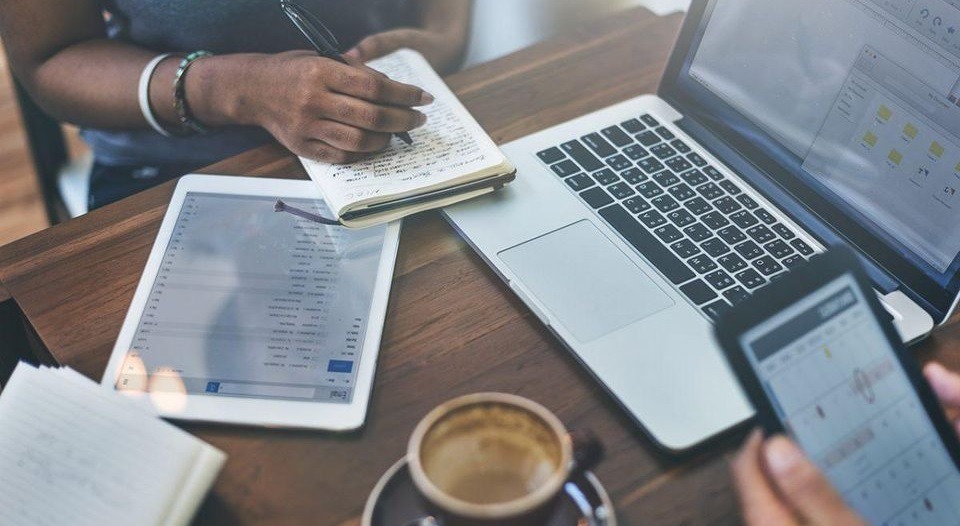 If you landed here, you're more than likely curious to learn more about banking and how it works. In this segment, you'll learn quite a bit of how banking works – anything from what banks do, where to find bank bonuses, what a hard pull/soft pull is, and much more!
Now let's start off – what do banks do? To keep it simple and brief, banks offer services for people like you and I or organizations who need to borrow/lend/invest money. Bank's clientele consists of individuals, business, government, and other banks from other countries!
One perk that banks offer is a bonus for opening an account and meeting certain requirements. Bank account bonuses are a great way to receive a risk-free return on your non-invested cash.
What you'll grasp from this post is the details on what you need to know about bank account bonuses, the various requirements/how to earn them, and the key points that you need to understand throughout the process.
So what is the earning potential? You can earn anywhere from the low double digits up to the thousands per year!
Now, bank account bonuses can be intimidating if you have little to no experience, however, you will get all the information you need to take advantage of these promotions with the money you already have!
---
Did you know that many banks offer incentives like cash bonuses for opening an account and completing qualifying requirements? If you're new to the world of bank bonuses, we have a great Beginner Guide to Bank Bonuses and a good rundown of the basics of banking!
Most popular bank promotions:
---
What Is A Bank Account Bonus?
This section will introduce what bank account bonuses are, how they work, and the reason why you should go for it!
So why do bank account bonuses exist? It's much like any other business – these banks/credit unions spend money to acquire new customers like you and I!
These forms of promotional spending can be through running ads or simply offering their potential prospects a bonus to sign up and open account at their financial institution.
In shorter terms, banks are paying you to open an account with them! Sounds a little to good to be true, yeah? Well, it's a thing that not many people know about!
Now, there are 3 general things to know to acquire these bank account bonuses:
Find a bank(s) that are offering account sign up bonuses.
Open the specific bank account eligible for the bonus
Meeting the requirements to earn the bonus
Now, do keep in mind that you will need to precisely meet the requirements to receive the bonus, so it's important that no mistake are made. There is work needed to be done, but it's not much at all!
Once you get a decent understanding of how this process works, it's very simple. Majority of people can do this while lounging around catching up on their new TV series!
So what are the amounts? I've seen bonuses range from $5 up to $1000+ which range in requirements that you need to fulfill of course.
I would say the standard and common bonus is $100 after completing the listed requirements (each bonus could differ in requirements). A good chunk of these bonuses require very little effort and can even be automated.
From my experience, it takes about an hour give or take for each bonus from opening the account and setting up automated process like direct deposit, bill pay, eStatements, etc!
If these bonuses take an hour, and the standard is $100, you're earning $100/hr! If it's $250, you're earning $250/hr given that the bonus is very straightforward. Sounds pretty enticing and a good return on your time! More than likely this is more than a good handful of our day jobs!
What You Need to Open a Bank Account
This is one of the most common questions asked when opening a new bank account. Whether you're opening online or in-branch, being prepared with the following items will help you speed through the process much quicker.
Valid ID: Drivers License, Passport, or state identification will work as a valid ID.
Basic Personal Information: You will be required to give your birthday, address, SSN, email address, and phone number.
Proof of Address: Be sure to hand them proof of your address. For example, any sort of bills mailed to you with your name. Most banks don't allow the use of P.O. boxes.
Initial Deposit: Depending on the bank, you'll be required to have an initial deposit (On average around $25). Make your initial deposit via cash, check, or transferable money.
Your Signature: The bank will require you to sign to open the account. For online or phone applications, an e-signature or verbal agreement might be recorded.
Below are other considerable requirements when signing up:
Clean Record: Bank may possibly do credit and/or background checks. They can deny applicants with a bad background.
Social Security Number: Banks will require applicants to have their SSN in order to apply for an account. This is to report interest and other factors to the IRS. If you don't want to provide it, some will accept a Taxpayer Identification Number.
Age: All banks require you to be 18 years old to open an account on your own. Those under 18 will need a parent or guardian as co-owner of the account.
For more details see our guide on how to open a bank account. Inversely, see our guide on how to close a bank  account.
Steps To Take Before Going For Bank Account Bonuses
In this section, you'll grasp the things you'll need prior to getting into the world of bank account bonuses.
Have Funds Set Aside Strictly For Bank Bonuses
I'll recommend that you have anywhere between $1,500 up to $5,000+ for the sole purpose for bank account bonuses. $1,500 seems to be the typical minimum as many accounts require that as a minimum balance in the account to waive the monthly service fees. Some may require far more – so the more funds you have, the more account bonuses you can qualify for.
Meeting Direct Deposit Requirements & Ways To Trigger It
A typical direct deposit requirement is $500 into your account for a month up to 3+. Now, this amount can vary depending on the bank account's requirement – it can be any amount, $250, $1,000, $3,000 etc!
Now, switching direct deposits for every account isn't realistic for a good portion of us. That's why you'll need to find other ways to trigger direct deposit. Good thing there are other ways to trigger a direct deposit (DD) by processing an ACH from other bank accounts aka a "fake" DD. Many banks can't differentiate a real DD from an employer from one that is an ACH DD. If you can't constantly switch your DD at your job, you can always try to trigger it through a "fake" DD. We'll go over more on this in the sections below.
Have A "Hub" Bank Account
It's a good idea to have an account where you can transfer money between your bank accounts. With your "hub" account. you can link several external bank accounts aka your other bank accounts so you can move your money around easily. My preferred account is Ally as the time of transfer is a lot quicker than many accounts. In addition, Ally offers a fantastic APY rate on your funds. Plus, the account is FREE on top of fantastic customer service. Another account that I really prefer as of now is SoFi Money

or the

Amex Savings

!
Things To Know Before Going For Bank Account Bonuses
What is Hard Pull and Soft Pull – Credit Inquiry
What Is A Hard Inquiry (Hard Pull)?
A hard pull is an inquiry that occurs when a lender checks your credit report to make a lending decision. Hard pulls can slightly lower your credit score and will typically stay on your report for two years.
What Is A Soft Inquiry (Soft Pull)?
A soft pull is an inquiry that occurs when a person or company checks your credit report as a background check. It's like when you check your credit score or when you get approved for a loan from a mortgage lender. Soft pulls may occur without your permission but does not affect your credit score in any way.
Learn more about credit inquiry and see what banks/credit unions trigger a hard pull or soft pull.
Bank Account Fees
A thing to note is the bank account fees. The major one is the monthly service fee – which, most of the time, can be waived. There are many requirements that can be met to waive the fee, but generally, the bank account bonus requirements itself will be the waivers.
Typical monthly fee waivers include direct deposit, maintaining a certain balance in the account, debit card transactions, etc or a combination that is listed! Now, do keep in mind the early account termination fee – a fee that  you incur if you close your account too early. Typically, you will need to have an account open for a minimum of 6 months. Some have no fees, some 3 months, some 12 months, etc! Usually the requirements to waive the fees are not difficult to meet.
Below I'll go over what I would do in each scenario:
If a direct deposit is required by the bank to waive the monthly fee, simply use an actual DD or use an account that codes as a DD. If a $500 DD is required, simple do an ACH push into the new account, then ACH pull back into the original account.
If a minimum balance is required by the bank to to waive the monthly fee, simply deposit that amount into the account until it's time to close.
If a certain number of debit card transactions is required by the bank to waive the monthly fee, I would simply reload my Amazon gift card balance in 50 cent intervals OR use a payment app like Venmo/Square Cash to send payment to a friend/family member and have them send it right back.
Household Limits
It's important to go over the terms and conditions if you have several people going for the same bank bonus if you all live at the same address. Banks may restrict how many people in a household can earn a bank account bonus.
If there isn't any restrictions, then by all means everyone can go for it! If there is a restriction, (if so, it's usually one per household) then only one person can go for the bonus.
Location Restrictions
For this restriction, there may be geographical restrictions. For example, ABC Bank may be available all of the country. However, a bonus may only be available to those who live in A, B, or C state.
Another bank may be only available in D state, but only E and F cities in that state are qualified for the bonus. Typically you can find any sort of restrictions in the terms & conditions.
Credit Card Funding
If you have a credit card and you're looking to meet the spend requirement on it, you can use it to fund some bank accounts (be sure to set you cash advance to $0).
Simply charge your card to fund your account, then use the same funds to pay off the card. Learn more about credit card funding.
If the bank allows you to fund your account with a card, then this is a great way to meet the spend requirements on your cards – however, banks will usually limit the amount you can use to fund the account using a credit card.
If the bank lets you fund it with a credit card, take advantage of it in order to hit minimum spends on your credit cards. Most banks will limit how much you can fund a bank account with a credit card.
Things To Know After Opening A Bank Account
When Can I Expect My Bank Account Bonus to Post?
Once you meet the requirements, do not expect the bonus to post immediately. You can expect the bonus to post as early as a few days after you meet the requirements up to a few/several weeks.
You can typically find this info in the terms & conditions.
From experience, a bank may state something like …bonus will post within 4-6 weeks after requirements are met OR …bonus will post 10 days after the requirements are met, etc. Some times banks will post the bonus earlier than stated.
When Am I Able To Close The Bank Account?
You can expect that majority of banks will require you to have your account open for a certain length of time or you will incur a early account termination fee and/or have your bonus revoked. The typical length the account must be open is 6 months even up to 12 months+. Some accounts do not have an early account termination fee whatsoever!
My tip is to set a calendar reminder of when you opened your account and six months/twelves months later when you can close the account. I usually allow 3 days up to a week after the 6 months or 12 months are up to close the account.
Can I Get The Bonus Again?
In short, yes you can. However, you may need to wait a year or two until you are eligible for the bonus again from the moment you earned the bonus or the moment you closed your account. However, some banks only offer a once in a lifetime bonus.
How Many Bank Accounts Can I Open In One Year?
About 80% of banks and credit unions use ChexSystems as a helpful decision tool to decide whether or not to open an account for you. This credit report agency has both negative and neutral items that tell the bank a little about how you've been using your bank accounts. Some banks are keen and lookout for those who've been opening multiple accounts within a year, and this can affect which bonuses you earn.
If you've been opening bank accounts from our exclusive list of Bank Bonuses, then you might start to worry when you'll be reaching a "limit." See our list of banks that are sensitive to ChexSystems. In general, you should be able to safely open up to 10 bank accounts within a year. 
If you're curious, you can also find out how you can get a free ChexSystems Report.
Where to Find Bank Bonuses?
Finding bank bonuses can be very easy, but can also be quite difficult. Some banks make it very east to find – whether it is advertised on their website's homepage or very hard where only select consumers will have access to their promotion via targeted mailers, ads, links, etc. Below are some tips on where you can find bank promotions.
Visit your local banks branches around your city. If there is a bank bonus, you will most likely see an advertisement or simply just ask the banker "Is there a current bank promotion for switching to your bank such as sign up bonus for a new checking or savings?"
Google all the banks near you or anywhere, then click on the homepage of the bank. Start searching and manually go through each bank and dig around each bank website.
Even faster by sending an email to the bank Customer Service Representative. Something along the line of

"Hi, I'm thinking of switching to your bank by signing up for a checking or savings account. Can you let me know if there is any sort of promotion for signing up for your bank?"
If you happen to find a bank bonus that is not on our list, you can earn up to $10 reward! Learn more on how you can get rewarded for finding bank bonuses up to $10!
Bank Account Bonus Requirements
In this section, we'll go over the basic requirements that you can expect to come across to earn these bank bonuses.
Direct Deposits
I would say that this requirement is the most common. May bank accounts will typically require you to set up direct deposit within the first 30-60 days of account opening and have at least 1 up to 3 direct deposits within the first 3 months.
These amounts may vary – it could be any amount, but you can commonly expect a direct deposit requirement minimum of $500.
This may be very simple for some, but again, this could be the most difficult requirement if you do not know what you're doing. Some banks require certain types of deposits that actually count as a direct deposit.
There are two types of direct deposits you can use – a "real" direct deposit or a "fake" direct deposit. Below we'll go over the differences between the two.
Real Direct Deposit. This one is really easy to identify. This is the direct deposit that you receive from your employer, government, social security, etc! If you have the privilege to switch your direct deposit to a new account at your leisure, then you'll have it easy earning these bonuses. For those not so fortunate, it won't be so easy as a good majority of employers will make it difficult to switch your direct deposit or simply say no.
Fake Direct Deposit. Now, this is where those who cannot switch their direct deposit every time will benefit! More than likely you're in this situation – so you'll need to figure out ways to trigger direct deposit. And you can using ACH transfers but YMMV (your mileage may vary).
To start of, what is an ACH? ACH stands for Automated Clearing House which is simply an electronic funds-transfer system that handles payroll, direct deposit, tax refunds, consumer bills, tax payments, and many more payment services. Or in simpler terms, an ACH push transfers funds from one bank account to another. An ACH pull is the same concept but in reverse – it pulls funds from one bank account to another.
With this being said, you can "fake" a direct deposit by doing an ACH push from one of your bank accounts to your new bank account to help trigger the bonus. Again, YMMV. This may work or may not. You can use your resources online to see what various methods work. You can try and do several ACH transfers in hopes that one of them triggers the DD requirement!
From my own experience, the following triggers direct deposit. But again, YMMV!
Ally/Capital One 360/Discover. These are all of the accounts that I have open. I link my those accounts to my new account to process the ACH pushes from those accounts to new account.
Airbnb. A form of direct deposit from Airbnb works if you're a host. On the website, you're able to switch the bank account in which the earnings can be deposited into (in addition to the minimum amounts). With this method, you have a nearly solid method of triggering direct deposit. This method has worked for me each time so far.
Robinhood. Robinhood is a free stock trading platform that can be often used to trigger a direct deposit. You can simply move money into your account and then initiate a transfer to your new bank account. Considering that this is a brokerage account, it will most likely code as a direct deposit as it does not look like a normal ACH transfer.
Fidelity. This is an account that has a decent success ratio and the bank account transfers will sometimes trigger a direct deposit.
PayPal. PayPal is a method that can be used to trigger DD. Simply transfer funds from your PayPal to your new account OR transfer money into your PayPal then transfer to your new account.
To note, this is all YMMV and not an exclusive list. You can see our list of ways to meet direct deposit requirements. Be sure to do your own research! A lot has to do merely from trial and error so try multiple methods!
Debit Card Transactions
With this requirement, it's very straightforward. You'll need to conduct 10 debit card transactions in order to meet the bonus requirement (or one of the requirements). Typically, you may need to make 10 debit card transactions each month for 3 months to complete the requirement.
A trick that I use is to "refill" your gift card balance (i.e. Amazon gift cards) in small amounts. To meet the 10 debit card purchases, you can simply reload your gift card balances at 50 cent intervals until you meet the requirement overall or at least for that month without having to actually spend it on other things.
You can do any amount but I find success using 50 cent intervals. You can do this all at once or spread throughout the month.
Another trick to meet the transaction requirement is to use your debit card, link it to a payment app like Square Cash, Venmo, etc and send small amounts to your friend, family member, etc! After it's complete, you can have them send the money back or ….keep.
Money Deposits
Another simple requirement – all you have to do is simply transfer a specified amount of funds into your new bank account. This can sort of go hand and hand with the next requirement below – only difference is the time you need to hold the funds.
Typically banks will require you to open an account with a minimum deposit of $25 – some free, some much more funds is needed.
Maintaining Balance For Specified Period of Time
Like the requirement above, banks may require you to deposit a certain amount of funds and maintain it for a specified amount of time. For example, ABC Bank is offering a $100 bonus if you deposit $1,000 and maintain that balance for 90 days.
This requirement has got to be my favorite. If you already have a good amount of cash that is just sitting in an account (pro tip: these untouched funds are sitting in an interest bearing account so you can earn interest on those funds), then you're earning money on the money that you already have with little to no effort!
Typically these requirements have you maintain the funds for 60-120 days – some more, some less! You can view this as a short-term CD if you will. Because like CDs, you'll be penalized if you withdraw funds to early – but with the bank account bonus, you'll be penalized in the form of not receiving the bonus.
TIP: Be sure to weight the opportunity cost of the account bonus and your current interest bearing account's APY (annual percentage yield). Let's put this in perspective and in simple rate terms and not consider compounding interest. Let's say you have $10,000 in your savings account that earns 2.00% and you come across a bank account bonus where if you deposit $10,000 and maintain it for 90 days, you'll earn a $100 bonus.
Now let's do some math and see which route is better – going for the bank bonus OR leaving the funds in your savings account.
So if you're earning 2% with your savings account (again, let's keep this in simple rate terms), you're earning 0.16667% per month and you have $10,000. If you were to leave the funds in your savings account that earns 2%, after 90 days or 3 months, you would've earned $16.67 per month OR ~$50.01 in those 90 days.
Whereas if you park those funds in the new bank account, you will earn $100 after those 90 days. The obvious winner would be to go for the bank account promotion as you would earn nearly double than the amount you would if you left those funds in the savings account.
HOWEVER, let's change the scenario where you have an savings account that earns 5%. Now let's decide which route is better to take. Same terms of depositing $10K and maintain for 90 days for a $100 bonus.
If you're earning 5% with your savings account, you'll be earning 0.41667% each month on your funds. This equates to $41.67 per month in interest – which totals to be $125 in that 3 month period! Now this scenario shows that it's more beneficial to you to leave your funds in your savings account rather than going through with the bank bonus.
This is good to help calculate the opportunity cost of going for a bank bonus versus leaving your funds in your interest bearing account. Hope this tip helps you from incurring a potential loss!
Bill Pay
Again, this is a self-explanatory requirement. If a bank requires bill pays, you'll need to schedule bill pays using the bank's bill pay system. Most of the time, the bank will require a certain number of bill pays (e.g. three bill pays within 60 days). This type of requirement is pretty easy for anyone to complete.
If this is an option, I would skip this requirement and rather use a rewards credit card to earn cash back / points back on the spend (given if the company allows you to use a credit card and there are no fees to use a credit card to pay).
But overall, this requirement is very simple to complete and set up. You're able to use the bank's system to schedule your bill payments. Typically, the requirement is to use 3 bill pays within the first 60-90 days.
Common Concerns
Often times when I tell my family and friends about the bank account bonus world and how many accounts I open each year to earn these bonuses, I get a look like I am crazy.
And that is okay since not a lot of people know about this subject matter. They may believe that opening many accounts may affect your credit score. Many people think bank accounts work like credit cards, but it's more so not at all.
Bank Accounts Are Not like Credit Cards – Bank accounts do not appear like credit cards do. It will not appear on a credit report and impact your loan or new credit line eligibility.
However, it may show up on something known as a ChexSystems Report. Not all banks will pull this report and not all will report a new account to your Chex Report.
Now, some banks may be "chex sensitive." This means that if you have opened too many bank accounts in a short period of time, you may be denied upon application. This is not much of an impact and not many banks are chex sensitive. As long as you're not closing bank accounts on bad terms (negative balance, etc), you should be fine.
Majority of Bank Account Bonuses Incur No Hard Pull: Now, some bank accounts do have a hard pull which may impact your score a bit, however, majority are a soft pull. See our list of hard pull / soft pull bank accounts.
Amount of Work. Many believe that going for these bank account bonuses take a lot of time and work. Sure, it does take work and a little understanding/background, but this process should not take long at all.
I would say on average, I would take 1 hour of my time to earn each bonus. Now if you're earning $100, $200, $500 bonuses, you can use that to gauge how much you'd make in just that one hour. I typically do not go for any bonus lower than $100.
Paying Taxes on Bonuses Obtained. Of course there is tax to be paid. Uncle Sam will take just a portion of your earnings. Bank bonuses are considered interest to banks so you can expect a 1099-INT from your institution.
Bank Account Bonus Tips & Advice
Below are some tips and advice to make obtaining your bank account bonus(es) easier. This process does take a little work but is overall easy.
Be Organized
If you're doing one or two bonuses, you should be find but it's a good idea to note some things down like when you opened the account, the bonus amount, terms, etc. Now if you're handling several accounts, it'll be ideal to keep a spreadsheet to keep up with everything. Below is a sample spreadsheet that I maintain to keep up with every account. You can create one on Google Sheets.
It'll be a good idea to print out the terms & conditions of the bonus itself so you have documentation of the bonus itself and its terms.

Bank/Credit Union
Bonus
Opened
Date Can Be Closed
Bonus Posted
ABC Bank
$250
1/1/2019
7/1/2019
4/9/2019
DEF Bank
$100
1/1/2019
1/1/2020
4/8/2020
2019 Total To Date
$350
Automation
If you're handling multiple bonuses, you can automate by setting things up from the start. Setting up direct deposit is very simple and you can set this up as soon as your account is open. This reduces the chances of you forgetting later and you won't have to worry about it until the bonus posts.
Setting Calendar Reminders
Definitely set reminders for yourself. Some dates to make note of are the dates you need to meet the requirement(s) by, when the bonus will post, and the date you're able to close the account. This is important for each and every account you open. See the sample sheet above to help keep organized.
Be Patient, Don't Overdo It
When you're starting off, bank account bonuses can be a little overwhelming. But over time, things will get much simpler and easier. Be sure to familiarize yourself with the terms and conditions and under what you need to do to complete the requirements to obtain the bonus.
Take your time and get comfortable before proceeding to handle more and more promotions.
Do Not Call the Bank!!
One mistake those who are new bank bonuses make is calling the bank!
When banks offer these bonus incentives, it's because that want you as their customer. If you're calling the bank asking for the bonus just for the bonus, you could potentially be harming yourself and others trying to earn the incentive as well.
The only times you should even consider calling the bank is when:
You need to apply a promo code to the account to become eligible for the bonus. A good idea is to secure message the bank to confirm that the promotional code has been applied (also good to leave trails in the case you need evidence).
When you've legitimately met/completed the bonus requirements within the time frame and your bonus has not posted. (Legitimately i.e. direct deposit. If the bonus requires a direct deposit, you actually receive direct deposits form your employer, etc).
It's important to not call the bank especially for the reason to say that you are just trying to earn the bonus and that's it. This could harm these types of incentives for you and others in the future. Do not speak of churning as this could backfire in the long run.
What Are the Best Interest Bearing Accounts?
If you're looking for the best interest bearing account – this may be up to your discretion? Whether you're simply looking for the highest interest rate, certain banking features, etc, each interest bearing account may have a differing rate on top of differing account features.
Some accounts may have the highest rate, but may not offer select features that a another may. Some may offer a lower rate, but some of the best features and benefits. Some in between.
Prior to applying for an account, do you own due diligence and write down what your needs are and see our list of the best interest bearing accounts to find an account that best suit your needs.
Savings accounts, CDs, checking accounts, and money markets each offer very different benefits, and very different interest rates. All banks listed are federally insured by the FDIC, so rest assured your money will be earning the highest possible interest rates in the safest environment.
Make sure to read their terms and conditions in order to get the high rate. Find the best bank rate available nationwide!
Learn More About Banking
Where Are the Best CD Rates?
CDs or Certificate of Deposit is a certificate issued by the bank to a person depositing their money for a specific amount of time. During the specified time period your money is deposited, you will earn a certain APY for your specific CD account.
The one thing about CDs versus Savings account is that you cannot withdraw from it during the on-going CD length without a penalty.
This is great for those who just want to invest and forget. The attractive feature of a CD is that the APY rates are quite high and that makes you WANT to leave your money alone so that it can earn you money without additional fuss.
Below are the best CD Rates for various lengths such as 6-Month, 9-Month, 1 Year, 18-Month, 24-Month, 36-Month, 48-Month, an 60-Month CD term! See our list of the Best CD Rates.
Own A Business?
Are you considering opening up your own business one day? If you own a business(es) or transpire to start one, then you may want to consider opening a separate business checking account.
There are great advantages of a business bank bccount that you're missing out on by just using your personal checking account.
Especially as your company grows, you want to make sure your business is doing the best possible. Learn more about How To Open Business Bank Account & finding the right bank to fit your business' needs!
What Are the Best Credit Card Promotions?
Credit cards, if used responsibly, can be very rewarding. If used strategically, can yield major savings and even profit!
There are many types of credit cards: whether it be rewards credit cards (cash back, points back, miles back cards), balance transfer cards, secured credit cards, no annual fee cards, travel cards, and much more!
Before we dive in and apply for any credit card, be sure to learn
View our list of the latest credit card promotions!
Other Useful Banking Guides
Whereas this article should give you a good grasp of knowledge on banking. One important aspect in protecting your funds is to make sure your funds are FDIC insured (althought this may not apply in your state, it may be beneficial to get familiar with DIF insurance). below are a few other useful guides at your discretion:
Bank Offers You May Like


See our best bank bonuses updated daily to earn up to $1,000 in free money. Find popular checking offers such as Chase Bank, U.S. Bank, TD Bank, Huntington Bank, Axos Bank, Discover Bank, and BMO Harris Bank. See our best rates for Savings and CD.

FEATURED BANK PROMOTIONS


PROMOTIONAL LINK
OFFER
REVIEW
Chase Business Complete BankingSM
$500 Cash

Review

Chase Business Complete BankingSM
$300 Cash

Review

Chase Total Checking®
$200 Cash

Review

BMO Harris Premier™ Account
$500 Cash

Review

BMO Harris Smart Advantage™ Account
$300 Cash

Review

BMO Harris Smart Money™ Account
$300 Cash

Review

U.S. Bank Smartly® Checking
Up to $400 Cash

Review

U.S. Bank Business Checking
$750 Cash

Review

U.S. Bank Business Checking
$500 Cash

Review

Citi Priority Account
Up to $2,000 Cash Bonus
with required activities.

Review

Citigold® Checking Account
Up to $2,000 Cash Bonus
with required activities.

Review

Discover Online Savings Account
Up to $200 Cash

Review

Chase Private Client
$3,000 Cash

Review

J.P. Morgan Self-Directed Investing
Up to $700 Cash

Review

Chase College CheckingSM
$100 Cash

Review

Chase Secure BankingSM
$100 Cash

Review

SoFi Checking and Savings Account
$275 Cash

Review

Fifth Third Bank CheckingSM
$225 Cash

Review

Huntington Bank Unlimited Plus Business Checking
$1,000 Cash

Review

Huntington Bank Unlimited Business Checking
$400 Cash

Review

Huntington Bank Business Checking 100
$100 Cash

Review

TD Bank Beyond Checking
$300 Cash

Review

TD Bank Convenience CheckingSM
$200 Cash

Review

First National Bank Checking
$400 Cash

Review

PSECU Checking
$300 Cash

Review

Axos Bank Rewards Checking
$100 Cash

Review

Axos Bank Basic Business Checking
$100 Cash

Review

Axos Bank Business Interest Checking
$100 Cash

Review

Nationwide Business Premium Savings
$210 Cash

Review

TradeStation
$150 Cash

Review

Blue Federal Credit Union 15-Month CD
5.15% APY

Review

Western Alliance Bank High Yield Savings
5.05% APY

Review

CIT Bank Platinum Savings
4.85% APY

Review

Blue Federal Credit Union 9-Month No Penalty CD
5.00% APY

Review