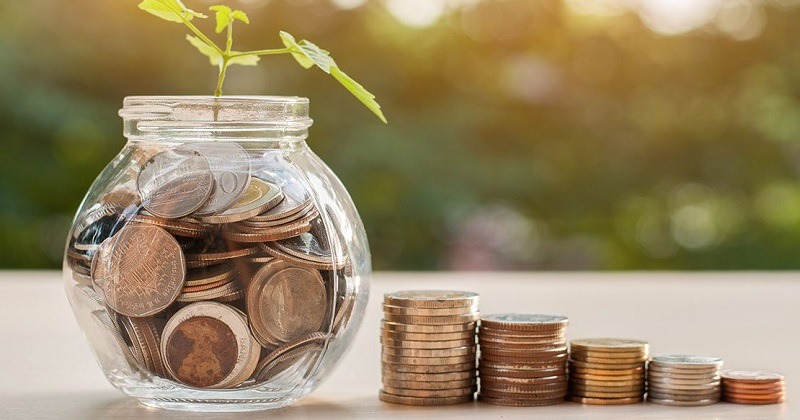 Are you looking for a safe place to earn interest off of your money? If so, then money markets and savings accounts may be the the best option for you.
Here, we explain the difference and what's perfect for you according to your needs. With this, banks offer two types of deposit accounts for anyone looking to save and have access to.
*View our of the best savings accounts and best money market accounts from institutions like American Express, Axos Bank, Discover, Ally, CIT Bank, Aspiration, Citibank, and more!*
---
What Are Money Markets & Savings 

Accounts?
So you must be wondering what these money market and savings account are? Well, they are:
Easy to open: You'll need only a few minutes and a few documents to start any accounts whether it be online or in person.
Interest bearing: No matter which account you open, they will both accumulate interest.
FDIC insured: Your deposits are insured up to a certain amount. Usually about $250,000. Even if your banks closes and you have less than $250,000, then you will not lose your money.
Withdrawal restricted: Under federal law, you are only allowed up to 6 withdrawals or transfer per month for either accounts. Anymore than that might require fees.
Savings Account
Money Market Account
FDIC/NCUA insurance
(if bank/ credit union is insured)
×
×
Interest-earning ability
×
×
Check-writing ability
×
ATM Access
×
×
Unlimited withdrawals
Keep in mind that both money market and savings accounts encourage you to leave your deposits untouched by limiting certain types of withdrawals.
Although you're allowed to make unlimited ATM and in-person withdrawals, you can't make more than a combines total of six types of the following types of transactions in one statement cycle:
Payments by check
Debit card purchases
Drafts
Electronic transfers
Si if you exceed the limit, your bank may close your account, s o it's best to only deposit funds in a money market or savings account if you know you won't be making regular withdrawals.
---
How Are They Different?
Although similar, money markets and savings account differ in multiple ways. Money market accounts are typically considered to be high-yield savings account. This means that they are generally better and higher than savings account. These rates may be tied to your account balance, but include features such as debit card and check writing capabilities.
Savings account typically have lower interest rates, but also has a lower opening deposit requirement and lower monthly balance minimums. Although a savings account won't include a debit card or checks, some banks do offer a card for only ATM withdrawals.
---
Which Account Is Best For Me?
Do you have a large sum of money to deposit?
If you do, then consider opening a money market account. The more you deposit, the better the interest rates. This leads to having a higher return for your balance.
Do you want multiple ways to access money?
If you're looking at convenience and flexibility, then the market account is also the better choice to choose from. You'll more than likely get a debit card and sometimes even receive checks through your bank.
Are you simply just saving?
If you are, then consider opting for the savings account. You can always transfer to a money market account once you accumulated a large sum of money.
---
---
Bottom Line
Regardless of what you choose, you will still be investing your money in a safe place without any worry. So long as you have your funds under the amount that FDIC insures. However, we recommend that you pick money market if you have a larger sum of money and you are also looking for flexibility.
If not, there's absolutely nothing wrong with the traditional savings account! Happy savings. Check out HMB for Best Bank Rates or ways to Save Money!