Find the latest Discover Savings bonus, offer codes, promo codes, and promotion here! Member FDIC.
Available nationwide, the Discover Online Savings Account that offers to kick-start your savings with 0.40% APY – one of the highest rates online!
Certainly this is a great way to earn some extra money from interest on your cash balances for opening an online savings account. Plus, you're earning a great rate!
Discover Bank is FDIC-insured. Enjoy online convenience and high interest yields while receiving a safe and secure way to save money each month.
What's great is that your savings account has no monthly minimum balance requirement! Discover Bank has no retail/brick & mortar locations and is only available online.
As with any online bank, Discover can avoid the overhead costs of a physical branch. As a result, they save money and can offer you a higher savings rate. This is why Discover offer far better rates than your local bank!
Discover Bank Online Savings Summary
---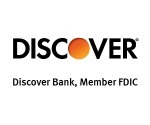 Open a Discover Online Savings Account for all these features:
• Earn high interest rate of 0.40% APY
• No minimum opening deposit, no minimum balance requirement, and now no fees
• Interest on Discover Online Savings Accounts is compounded daily and credited monthly
• Manage your account online or with the Discover mobile app
• FDIC insurance up to $250,000






See advertiser website for full details
---
Discover Savings Information
---
Direct Link to Offer
Account Type
Online Savings Account
Availability
Online nationwide
What's the offer?
No available bonus
Current APY
0.40%
Expiration Date
None
Promo Code
None
How to open
Online or by phone (1-800-347-7000)
How to qualify
Must be your first Discover Online Savings Account.
Account monthly fee
$0; There are no fees or minimum balance requirements
Account closure fee
None
---
How To Earn Discover Savings Rate
---
*See advertiser website for full details.*
HOW TO EARN RATEACCOUNT FEATURESMONTHLY FEES
Apply for your first Discover Online Savings Account through HustlerMoneyBlog.com
Fund your first savings account with any amound
Finally, verify information and electronically sign your application. They may ask your to verify some information on your credit report such as old addresses or loans.
Earn 0.40% APY on your deposits
No minimum opening deposit.
No minimum balance requirement.
Interest is compounded daily and credited monthly.
Now with no fees.
Auto Savers plan which automatically transfers money from your personal checking account into your savings account each month.
FDIC insurance up to $250,000.
Manage your account online or with the Discover mobile banking apps. Features include checking your savings account balance, viewing recent activity, viewing earned interest, and the ability to make and set up transfers, and works on the Android, iPhone, and Blackberry devices.
$0; There are no fees or minimum balance requirements
---
Benefits of Using Online Savings Accounts
So what are the benefits of a Discover Bank Savings account?
Actually Earn Interest
When you're considering online savings account benefits, interest rates is definitely one to think about. Definitely take a look and compare annual percentage yields (APY) – which is the amount of money you'll accrue through interest earned on your account balance over the course of the year. Hence a high APY will surely help you build & grow your savings much more quickly over time!
Grow Your Savings with No Fees
While many banks will require you to maintain a minimum balance to avoid a monthly fee, some may even require you to complete specified requirements like direct deposits or a fee will incur. As a result, these fees can surely take away from your interest and even principal balance. Hence opening an online savings account with no fees will ensure you peace of mind that your funds are accruing interest to help you meet your financial goals!
Easy Access To Your Money
Sometimes emergencies happen and you need easy access to your money. Therefore, online savings accounts allows you the benefit of accessing your account online or using your mobile device – anywhere, anytime. This benefits enables you the convenience of being able to view your balance, deposit money, manage account activity on-the-go. In addition to these features, you're also able to transfer funds from your online savings account to your other accounts!
Note: There are usually limitations on the number (and types) of transactions with an online savings account. There may be an excessive withdrawal fee if you exceed a certain number of transactions per month. Therefore, please be sure to familiarize yourself with the terms and conditions or contact the bank for clarification.
Build Your Savings with Automatic Deposits
One habit that may be difficult to form is … saving money on a routine basis. Therefore, with with weekly or monthly automatic deposits, you can offset your willpower and have funds transferred form your checking account into your online savings account with no effort needed each time!
As a result of this benefit, you can grow your savings without having to put in effort or thought – whether the deposits be small or large, you're one step closer to meeting your financial goals which will surely add up over time!
---
Other Discover Accounts To Consider
Discover Cashback DebitDiscover Money MarketDiscover Certificate of Deposit (CD)Discover IRA Certificate of Deposit (CD)
---
Bottom Line
If you're on the search for an account that offers a highly competitive annual percentage yield (APY) rates on your funds and low fees, then you're definitely looking at the right spot. To conclude, the Discover Savings Account is the right fit for you if you're looking for all three in one account.
Surely, online savings accounts offer several perks and benefits such as competitive interest rates on top of no fees to worry about, and granting easy access to your account which isn't offered by all banks.
Therefore, you can open a Discover Bank Online Savings Account any time by completing their 3-step online form. Finally, submit your information after verification, and you're ready to start earning great rates! You can access your money when you need it!
Online money transfers are fast and free! You can transfer money to or from any linked bank account. Plus, make up to 6 outgoing transfers per statement cycle. Sign up for the Discover Bank Online Savings Account to earn interest on your funds today! See our full list of Bank Rates for all the best online banks! Interested in a checking account? See our review on the Discover Bank Cashback Debit account!
(See advertiser website for full details.)