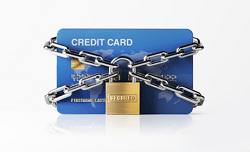 What are secured credit cards? They require you to place a refundable security deposit or a "spending limit" which prevents you from spending more than you can afford. This a great way to help you build your credit.
If you have a bad credit score, you may be in a bad financial situation. Do not worry, consider these 7 tips and tricks that you can take advantage of in order to help you build positive financial habits.


A better way to pay, by Google. Google Pay is the fast, simple way to pay in millions of places – online, in stores, and more. It brings together everything you need at checkout and keeps your information safe and secure. Pay in apps. Just like that. Check out in hundreds of apps without having to enter your payment information. Catch a ride, order takeout, or get tickets to that just-announced show with the simple press of a button. Try Google Pay and get a 

$10

 Google Play credit after your first purchase. Be sure to enter promo code GAK1AEAL. Download App
How to Build Positive Financial Habits
Learn to Manage Credit Line Use: A credit line is a pool of money that you may borrow from. Your utilization rate is the amount of credit you use as compared to your available credit. The higher the rate, the more it makes you look like a risky borrower who is too reliant on credit. It would be smart to keep your utilization rate as low as possible.
Build a Sustainable Positive Credit History: A credit history is a record of a borrower's responsible repayment of debts. In the first year of a credit card account, it is considered new and could temporarily lower your credit score. Someone with several new credit accounts and a short credit history could see more negative credit score. It is possible to own several unsecured credit cards, but when you own one secured credit card, you can fall for the credit card offers that don't support your long term financial goals.
Make Budgeting Part of Your Financial Life: Credit card debt is a huge issue that many people struggle with. Learning to manage card use based on a budget is essential to making sure you don't struggle as well. A secured credit card can help you stay on track with your budget by limiting your spending. Budgeting can help in all aspects of your life.
Save for Longer-Term Goals: Setting up a plan for the goals that you that you want to reach is important. Saving up for these long-term goals is also very important. Once you upgrade to an unsecured credit card, consider moving the funds you originally used for the secured credit card into an interest-bearing savings account. It is also smart to add a bit of money from each paycheck you receive. Check your balances regularly to strengthen your habit of saving.
Read the Fine Print: When looking through the secured credit card options, it requires a large amount of effort but it also teaches you to read, compare and understand the potential impact that credit card terms, interest rates and fees you're really being offered.
Lean on the Right Money Management Tools: You should learn which money management tools fit your financial personality. Whether you prefer paper statements, mail, a physical wallet, electronic account statements, online banking or mobile wallet apps, these tools may help you manage your financial life.
Monitor Your Credit Consistently: Checking up on your credit helps you see how your financial choices impact your credit score and history. With consistent monitoring, you're better prepared to manage your credit, catch any signs of credit reporting errors and potential fraud attempts.
Bottom Line
Looking to build a foundation for your financial future? Secured Credit Cards are a great start, especially if you are looking to build your credit score. Definitely check out these 7 tips to help build positive financial habits. Hopefully you found this post useful, if you wish to read more, be sure to check out HMB and see our posts on more Bank Guides as well as the best Credit card bonuses and best savings rates.