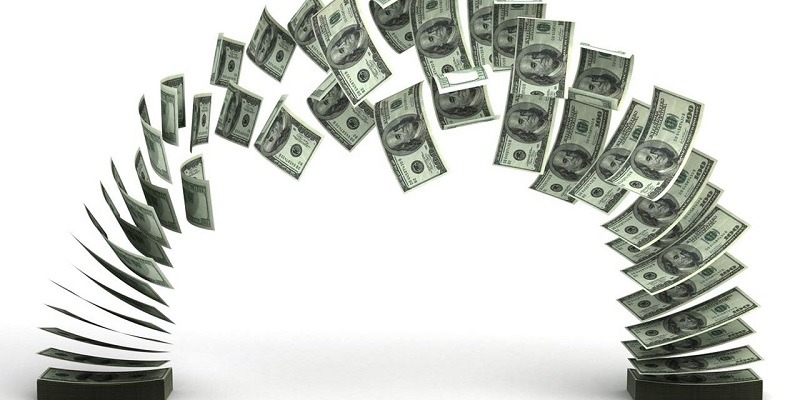 Looking for different ways to move your money? Then check out How To Transfer Money from One Bank to Another! There are several ways to move your money but depending on how you may have different fees and speeds of transfers.
With transfers you'll have different choices such as an online external transfer to wire transfer. Read on if you're interested in learning how to move your cash from one account to another!

---
Online External Transfer
To easily transfers money from one account to another you can link the accounts together. After linking them together you can easily find the options to transfer. These online transfers are fee free and usually take 3-5 business days for that cash to appear in your account.
To link your accounts:
Log onto the website of one of your banks.
Select to Add External Account
Add the information for your other bank account, including the routing and account numbers.
Complete the process to verify the second account. You can typically accomplish this a couple different ways:

Instantly: by sharing the username and password of your second bank.
Within a Day or Two: by receiving and identifying two small (usually less than 50¢ deposits) into your second bank account.
---
External Transfer Fees
Online banking is becoming more and more popular, therefore fees for sending money to external accounts have become less common. Most popular banking institutions now are offering this service for free. This includes:
Barclays
Capital One 360
Chase
Citi
Discover Bank
Navy Federal Credit Union
PNC Bank
Synchrony Bank
Wells Fargo
This isn't the full list of banks that offer the service for free because many local credit unions and smaller banks also offer the same service. Check your local institutions for more details on their offerings. Banks that charge fees, such as TD Bank and Bank of America, provide free transfers to the other account holders.
---
Wire Transfers
A faster method to transfer your funds the same of next day would be through wire transfers. Unfortunately, these banks charge $15 to $40 for these wire transfers and minimum and maximum amount limits actually apply.
To make an wire transfer you can head to your bank's branch location and fill out a form with basic information such as your routing and account number. This can also be done over the phone.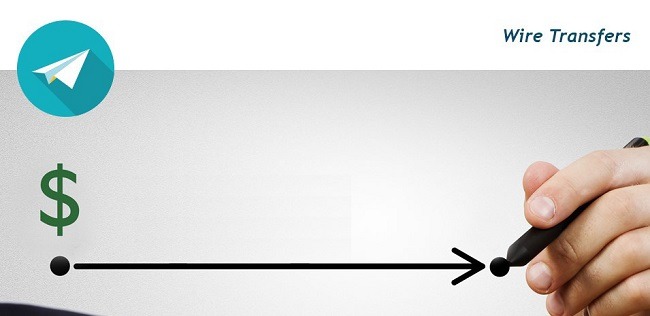 ---
Other Ways To Transfer
Visit Your Bank or ATM – This isn't necessarily convenient but you can visit your ATM or Bank to withdraw some cash to only deposit in another account.
Check – Write yourself a check with your checking account and deposit it. It may take a couple of days for the funds to appear.
Cashier's Check – Request a cashier's check from your bank. These funds are guaranteed so it'll take a short amount of time to deposit your cash but there is usually a fee.
Venmo – This is a peer-to-peer payment app that links your bank account, debit card, and/or credit card to the app to make the transfers. Currently, they offer "Instant" and "Standard" transfer with instant having your money available in as little as 30 minutes. Standard can take up to 1-3 business days.
PayPal – Similar to Venmo, you can send money into your PayPal account using either your bank account, debit card, or credit card. The difference is, anyone with an email account or mobile phone number can receive a payment request, even if they don't have a PayPal. Money transfers usually take between 3-5 business days. Send money to an eligible debit or prepaid card within 30 minutes will cost $0.25 cents, and receive a check from your PayPal funds between 1-2 weeks for $1.50.
Cash App – Unlike Venmo and PayPal, you can only link your debit card to the Cash App. Instant transfers will cost 1% of your the amount you transferred. There are also limitations on how much you can spend in a certain time period. In a week you can only spend $250, and if you go over that amount, you will need to verify your identification, which will then increase your maximum to $2,500.
Zelle – A digital payment network with an app component that is growing in popularity and integration with a large number of U.S. banks. Sending money only requires the person to have a mobile phone number or email address. Zelle does not charge any money transfer fees, and is available immediately in the person's bank account. Note that participating banks will have specific rules on sending and receiving money.
Apple Pay – A new cash payment service made by Apple.
---
Writing Old-Fashioned Checks
As mentioned above, another popular method that has become less common is physically writing checks. If you've got a small amount of money left in an old bank account that you want transferred to a new account, it's probably not worth it to input all the correct bank account numbers. That's where writing a check is easier.
However, the downside is it will take a little bit of time to move the money from one account to another. If you need to access your funds quickly, this may not be the best option for you.
---
Bottom Line
Depending on whether you're willing to pay a fee or how fast you need your fund, check out several different ways to transfer some cash above. Personally, I think the easiest way to transfer some cash is to simply link the accounts together for an online external transfer.
You only need to link them once and then you'll be able to make transfers whenever needed. If you're interested in posts like this, check out How to Open a Bank Account, the Best Bank Rates and Best Money Market Rates, here on HMB!