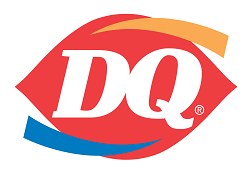 Need a treat? How about a delicious sweet snack from Dairy Queen? Better yet, how about two delicious Blizzard from Dairy Queen?! If you have not signed up for Dairy Queen's Blizzard Fan club then you are missing out on life because you have not claimed your special buy one, get one free Blizzard coupon. In addition to the special BOGO coupon you will get noteworthy surprises for your birthday and anniversary. If you needed a reason to visit Dairy Queen for some mouth watering Blizzard then this is it. You are saving money and you can even treat a friend, if you want to that is. If not then enjoy two Blizzards all to yourself for the price of one! Sign up for Dairy Queen Blizzard Fan Club before it is too late!
Dairy Queen Blizzard Fan Club Promotion:
Promotion: BOGO Blizzard
Expiration: Limited time offer
Availability: Nationwide (Store Locator)
Terms & Conditions: Must sign up for Dairy Queen Blizzard Fan club to receive BOGO coupon.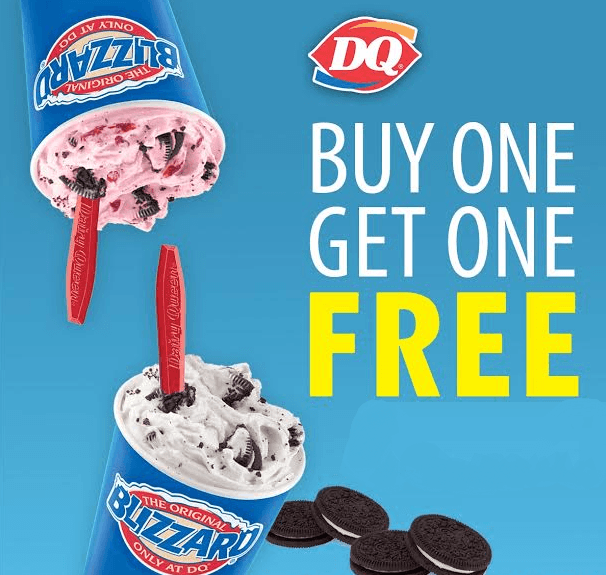 Dairy Queen BOGO Blizzard:
Navigate to Dairy Queen Blizzard Fan Club promotional page.
Fill out the requested info in order to sign up and receive the BOGO Blizzard coupon.
Head to a local Dairy Queen store.
Buy one Blizzard and redeem one Blizzard for free with your coupon.
Bottom Line:
Dairy Queen will award new comers to the Blizzard Fan Club with a BOGO Blizzard special! All you have to do is provide some basic information to become part of the club and receive BOGO coupon for signing up and on your birthday. Diary Queen has a huge selection of delicious treats you can choose from so don't let this opportunity go to waste. Summer is the perfect time to grab a cold treat, you can bring a friend along to share the joy! Check out more ways to Save Money with our Freebies and Free Food Deals!