Have you got a skill set or hobby that you can sell to others? For example, are you great at making digital designs using photoshop or paint applications that can be used to create logos for businesses? If so, sign up and use Fiverr to help you get the attention you need to freelance your skill. This company helps those who have a categorical skill set sell them online to those who need it. The range is endless from programming to music and audio. If you believe that you can sell your skill, be sure to use Fiverr. Simply register and create an account with your information on it and what you can provide. Set up an ad about yourself under the correct category and wait for a business come to you. Over time you can build yourself a reputation and become one of the top freelancers in your category. Don't miss out on this opportunity to make a living off of what you love to do.
Chase SapphireSM Checking: Enjoy $1,000 bonus when you join SapphireSM Banking. Within 45 days, transfer a total of $75,000 or more in qualifying new money or securities to a combination of eligible personal checking, savings and/or investment accounts, (excludes any J.P. Morgan retirement accounts and CDs) and maintain that balance for 90 days. Apply Now---

Chase Sapphire Checking Review

Discover Online Savings Account: Earn $200 Bonus/$150 Bonus with promo code HMB1019 by 11/04/2019 along with high interest rate of 1.85% APY. Fund your first savings account with a minimum of $25K by 11/18/2019 to earn the $200 Bonus. No minimum opening deposit, no minimum balance requirement, and no monthly fees. See advertiser website for full details. Apply Now---

Discover Savings Review

Chase Total Checking® + Chase SavingsSM: Earn $200 bonus when you open a new Chase Total Checking® account and set up direct deposit. Additionally you can earn a $150 bonus when you open a new Chase SavingsSM account, deposit a total of $10,000 or more in new money within 20 business days & maintain a $10,000 balance for 90 days. Apply Now---

Chase Checking & Savings Review
Make Extra Money with Fiverr:
Opportunity: Earn Money by Freelancing
Company: Fiverr
Difficulty Level: Medium
Earning Potential: Varies
What To Do: Sign up for Fiverr, create and post an ad to put yourself out there
Terms: Minimum pay will be determined by yourself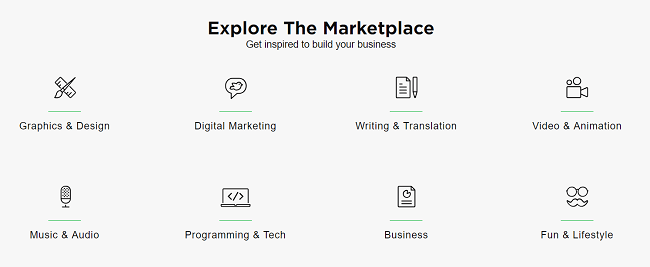 How to Make Extra Money with Fiverr:
Head to Fiverr and sign up to create your account
Create a bio about yourself, essentially a resume of what you've done and why you think they should choose you
Get paid for doing what you love doing or are great at!
Bottom Line:
If you want to start your own business, be sure to start on Fiverr and freelance your skill set for the world to see. Build a reputation that can become known in the community and make yourself successful doing what you love. You always have to start somewhere in life, so be sure to start it with Fiverr! Check out other ways to Make Extra Money Online here on HMB!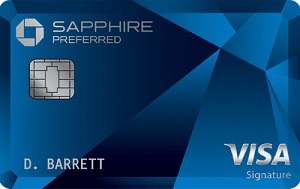 The Chase Sapphire Preferred® Card offers 60,000 bonus points after you spend $4,000 on purchases in the first 3 months from account opening. That's $750 toward travel when you redeem through Chase Ultimate Rewards®!

You'll earn 2X points on travel and dining at restaurants worldwide; 1 point per dollar spent on all other purchases. And when you redeem your points for airfare, hotels, car rentals and cruises through Chase Ultimate Rewards, you'll get 25% more value!