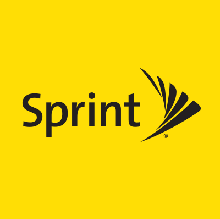 Sprint is currently settling a class action lawsuit and offering a $7 refund concerning charges for unauthorized third-party services on its customers' wireless bills. If you received charges from Premium SMS (PSMS) services such as ringtones, wallpapers, and text message subscriptions for horoscopes and celebrity gossip, you can file a claim by 12/31/2015 and receive your refund. Sprint denies all liability in this PSMS lawsuit and is settling the case outside of court to avoid further litigation.

Sprint Premium SMS Class Action Lawsuit:
Claim Form Deadline: 12/31/2015
Who's Eligible: Current and former Sprint postpaid and prepaid customers who paid for unauthorized third-party PSMS charges after July 1, 2010 and who did not receive a credit for those charges.
Estimated Amount: If you have not received a refund already, you are eligible for full refunds for the unauthorized third-party charges. If you use a Sprint prepaid service such as Virgin Mobile, Boost Mobile, Sprint Prepaid, and Assurance Wireless, you are eligible for a one-time $7.00 refund for unauthorized charges if you haven't received one already.
Proof of Purchase: Mobile #
Case Name & Number: Consumer Financial Protection Bureau v. Sprint Corporation, Case No. 14-cv-09931, in the U.S. District Court for the Southern District of New York.
Sprint customers that have received unauthorized charges from premium features such as ringtones and wallpaper can get a $7 refund. If you think you have been affected by these charges, just fill out the claim form and provide your mobile number. Check out more Class Action Lawsuit Settlements.