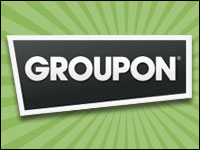 Coupon hunters and deal seekers will love Groupon, a free site that offers different coupons and offers on various activities, restaurants, and stores EVERYDAY. Groupon offers coupons and gift certificates that can be used in dozens of metropolitan areas. You also want to make sure that you take advantage of its referral program that allows you to earn $10 for every person who signs up for Groupon through you! This is an expanding site that is spreading its reach to several Canadian cities and many countries outside the United States due to its huge following.
*HINT* – Use ShopDiscover to get 10% Cash Back when using your Discover Card for Groupon Deals.
When you sign up for Groupon, you'll receive an email of a daily deal. The site will outline the terms and conditions of the deal and which location the Groupon applies to. An example of one of these offers could be a $20 purchase for $40 worth of food at a restaurant in your area. Solid deals such as that are available on a daily basis! However, the catch is that you only get your Groupon offer if a certain number of other people sign up for the same deal ("Group"on). If you are informed that the deal has "tipped," it means that enough people have signed up in order for you to redeem your bonus. Everyone who has already bought the offer would receive it at this point and anyone else who purchases one following that point will get their Groupon immediately. The Groupon generally tips for every worthwhile offer and if it doesn't work out, you aren't a charged for anything.
With all of these great features available, you also want to make note of the terms and conditions of each offer because every Groupon is different. The deals tend to apply to a specific location or a specific item or service that a store offers, so make sure you read the terms carefully and maybe even contact the store that the Groupon applies to in order to be absolutely sure of your purchase.
Keep in mind that if you live in a major metropolitan area that is near several cities, you can take advantage of the daily deals offered in all of those locations! There are also features from Groupon that allow you to send these offers as a gift through email or printing out coupons. In addition to that, the offers also tend to last for months at a time and sometimes up to a year, so there is no pressure to immediately use your Groupon.
In conclusion, Groupon offers daily deals that apply to restaurants, stores, and activities that are available in your metropolitan area! Once you sign up, you will receive daily emails that outline the offers of the day. The deals can be used for personal use or gifts and can be saved for future use as well! If you love to save money and are always looking for great deals, check out Groupon and start saving today.

Check out all of the best daily deal sites!
American Express Blue Business CashTM Card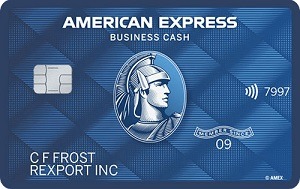 American Express is an advertising partner of HustlerMoneyBlog.