Promotion is over, but you can still sign up for Personal Capital's Free Financial Software Helps You See All of Your Wealth In One Place!
Join Personal Capital for Free Financial Software Tools! Absolutely No Cost to Join!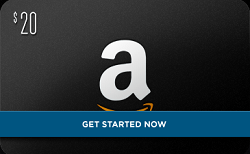 Check out Personal Capital $20 Bonus Cyber Monday promotion when you link up a financial account. Just like Mint.com, it's a free online aggregation of your investment accounts.
From the website:
The Cyber Monday reward offer is valid only for the first 2,500 people who sign up for Personal Capital between 12:00am PT on Monday, November 26 and 12:00am PT Tuesday, November 27th. Those who choose to sign up on Cyber Monday must link one valid financial account. PayPal accounts do not count towards the giveaway. Limit one gift card per person.
This is a special Personal Capital $20 Amazon Gift Card bonus on Cyber Monday that will not cost you anything to sign up. There is no hard pull or anything of that sort. If your prefer $10 cash bonus, check out this post. For you to receive the $20 Amazon gift card, you must link at least 1 valid financial account to your new Personal Capital account. Any financial accounts will do except for a Paypal account.