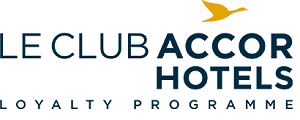 Between now and 2/14/2016, you can earn up to 1,100 Free Accor Points by completing different actions from the AccorHotels loyalty promotion, Rewards Quest. As long as you are a member of the Le Club AccorHotels Program, all you need to do is head to the site, log into your account, and complete some of the missions listed on the Operation Page. You can use these points for free nights at AccorHotel branches, or you can use them as miles with Accor's special airline partners like Etihad, Air Canada, Singapore Airlines, and more.
Accor Rewards Quest Program:
Offer: Complete different actions from the Rewards Quest Program to earn up to 1,100 Free Accor Points.
Expiration: 2/14/2016
Terms: Each Participant must be a member of the Le Club AccorHotels programme at the time of his/her participation in the Operation, possess and enter a valid e-mail address or Le Club AccorHotels member number, and participate in the Operation before the end of its validity period. Only one participation will be accepted per person (for example, the same name, same e-mail address, or same postal address.). The Participant shall be disqualified in case of fraud (for example, if multiple accounts or e-mail addresses are used). Any false statement on the part of a Participant shall result in his/her outright exclusion from the Operation without the Organizing Company incurring any liability whatsoever.
How to Earn 1,100 Free Accor Points:
Log in to your Le Club AccorHotels account.
Locate the Rewards Quest page
By 2/14/2016, complete the missions that are listed on the page.
Different missions will award you with different amounts of points. You can find a complete list of the missions on the terms and conditions page of the program.
Receive up to 1100 bonus points when you complete every mission.
Bottom Line:
If you have a Le Club AccorHotels account and you want to earn 1100 Free Bonus Points, you should definitely check out the Rewards Quest Program. All you have to do is read certain pages, watch videos, or take a few quizzes in order to receive your bonus. Just keep in mind that this promotion ends 2/14/2016. For those of you that want even more bonuses, check out our table of Free Miles, Points, & Rewards!