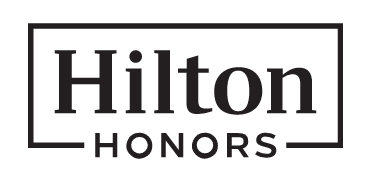 Do you plan on visiting Asia this year? Traveling half way around the world can be costly, but you can counteract that expense with savings on hotels! Hilton Honors is offering discounts of up to 35% off on a huge selection of properties located in popular travel destinations such as Japan, Korea and Guam.
You can complete your stay all the way to February 2nd, 2019, but you must book by March 19, 2019 to qualify for this deal.  Take advantage of this offer while you can and start planning for your getaways this or upcoming season!
Editors Note: Additionally, you can still save 25% if you're not a member! With the addition of 10%, you might as well since signing up for their Honors program will cost you nothing!
Hilton Honors Asia Pacific Promotion
Promotion: Up to 35% off
Expiration: 

Book by March 19, 2019
Complete stay between March 20, 2019 and February 2, 2020

Availability: Select Resorts in Asia Pacific (excluding Greater China)
Terms & Conditions: Limited availability at the discounted rates. Offer is subject to availability at all participating properties in the Hilton portfolio across Japan, South Korea and Guam. Subject to hotel, offer is valid only for selected premium room types at participating properties and may include Suites, Deluxe and Executive-type rooms. Actual discount rate varies by room-type and property.
Up to 35% Off
Navigate to Hilton Hotels promotional page.
Browse & select Hilton properties in your destination with discounts up to 35% off.
Make sure that you book your stay before March, 19, 2019. You have until February 2, 2020 to complete your stay.
Enjoy your trip & savings!
Bottom Line
Over worked and need a break? How about a fantastic trip to a foreign nation across the world? If you do decide to a little adventurous and visit Asia then remember to book with Hilton for comfort as well as affordability.
Hilton Honors members enjoy low rates and added benefits for from various promotions offered by Hilton. Great deals like the current one where you can save up to 35% on select Asia Pacific resorts is an easy way for you to save money.
You get a huge selection of properties to choose from across many countries, you must book by March 19, 2019 to complete your stays. Blackout dates may apply and vary by property so call ahead if you need to! Find more ways on how to save money by check out our listings!