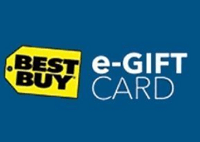 Buy and selling Best Buy Gift Cards can be very profitable since you don't have to go anywhere and ship anything. This can be done in your PJs for a quick easy profit. Of course you can use the gift cards at Best Buy for more savings or buy items you can resell for greater profit. However, there are many sites are buying back gift cards and you can make a quick profit and earn credit card cash back or points/miles for your spending. Currently, you can buy $150 worth of Best Buy eGift Cards and get free $15 eBay gift cards for $150. For the sake of this post, we will count the $15 eBay gift cards as Cash profit. However, follow our steps below for maximum savings!
Buy Best Buy eGift Cards Maximum Savings:



Sign up for eBay Bucks for up to an additional 2% back. (Check to see if you get the 5X promotion)
Then sign up Splender($5 sign-up bonus) to earn 2% cash back for eBay shopping.
Within your Splender account, search for eBay, and click through the link.
Add Best Buy egift cards from Paypal Digital Gifts. Buy Maximum 4 – $600 gift cards for $600 + get $60 eBay gift cards.
Use an Ink Plus Card to earn 5X Points because Paypal Digital Gifts is coded as office supply stores.
Math: $600 Best Buy egift cards – $60 savings(eBay gift cards) – $12 Splender cash back – $60 eBay bucks – $30(3000 points from Ink) = $438 actual payment
Sell Best Buy eGift Cards Maximum Profit:
With you $600 Best Buy egift card you bought for $438, you can sell it for maximum profit.
Sign up for a SaveYa account to sell Best Buy egift cards
At the SaveYa Sell Gift Cards link, pick Add Cards Manually.
Select Best Buy gift card merchant, enter $600, then accept the offer of $516
Math: $516 Return – $438 Cost = $78 Profit
Bottom Line:
Your net profit above is only for targeted members of eBay Bucks 5X. Make sure you check SaveYa buy back rate since it can fluctuate depending on how many people are selling Best Buy gift cards. Don't forget you can use the Best Buy eGift Cards at Best Buy actual stores, AND that you can use the Best Buy eGift Cards to BUY other gift cards such as Amazon, gas gift cards, etc etc from their gift cards rack. This may even give you higher profit margin, but more work on your part. See our full list of eBay discounted gift cards for more ways to turn a profit!
Capital One SavorOne Cash Rewards Credit Card