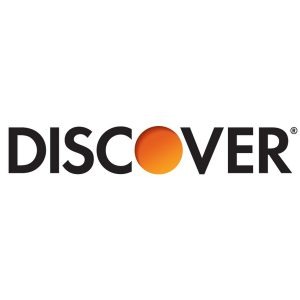 Discover is teaming up with Kohl's yet again for an awesome promotion through Discover Deals where you can earn $10 Kohls' Cash. This is a great opportunity for you to treat yourself. The offer is valid until February 2, 2018 so don't wait, log into your Discover account today and click on Discover Deals "In-Store" and save the offer to your card. Discover Deals are always churning out great deals, so don't forget to check out their Discover Deals each chance you log into your account!
Discover Deals Kohls' Cash $10 Promo: 
Expiration: February 2, 2017
Maximum Offer: $10 Kohl's Cash
Spending Limit: Minimum $30 pre-tax purchases at Kohl's though the minimum spend requirement is not enforced
Terms and Conditions: Offer valid through 02/02/2018. Discover card must be used for purchase. $10 Coupon is valid on a minimum $30 pre-tax purchase for one transaction now through 02/02/2018 in store and online with your Discover card. Coupon must be surrendered at time of in-store purchase or Promo Code/Barcode must be entered at Kohls.com to receive discount. Limit one coupon per customer. Coupon cannot be combined with another $10 off $30 coupon, but may be combined with other offers. Exclusions apply.
How to Earn $10 Kohl's Cash: 
Log into your Discover Deals on your Discover account
Check if you've been targeted for the Kohl's Discover Deal
Save the Kohl's $10 Cash Offer to your card
Visit a store location with the printed or saved offer details or click the "Shop Now" button to visit the website.
Provide the offer details and pay with your Discover card at checkout.
Receive savings at checkout.
Bottom Line: 
Kohl's is an American department store retail chain with plenty of items to shop for. Discover Deals is offering consumers a chance to get $10 off a $30+ purchase at any Kohl's stores or online. The spending requirement is actually not enforced so you may get $10 of stuff for free. The offer ends February 2, 2018 so take advantage of free $10 Kohl's Cash today! Just login and save this offer to your card and spend! For more tips and advice on how to save money, make sure to check out our full listings!


• You're eligible for up to a $3,000 bonus when you open a new Chase Private Client CheckingSM account with qualifying activities.
• Speak with a Private Client Banker to open your Chase Private Client Checking account today. Schedule your meeting at your nearest branch or over the phone.
• Priority service for everyday banking. Receive personalized attention from a dedicated Chase Private Client Banker who is ready to help you.
• Earn $1,000 when you deposit $150,000 or earn $2,000 when you deposit $250,000 or earn $3,000 when you deposit $500,000
• No ATM fees worldwide.
• No Chase fee on incoming or outgoing wire transfers; can be completed online or over the phone.
• Experience a financial relationship that brings you more.
• Deposit products provided by JPMorgan Chase Bank, N.A. Member FDIC. Deposit products are FDIC insured up to the maximum amount allowed by law.