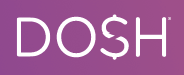 Interested in earning cash back for your daily purchases? Just download and use free cash apps such as Dosh that can help you save money! Currently, Dosh App offers $10 sign-up bonus with no limit good until November 21, 2018! Simply link your credit or debit card onto the app and then start earning credit when you make purchases with Dosh Partners. When you refer a user and they download and link a card, you'll get a referral bonus of $5 + $2 for linking two cards! Your cash back earned can be transferred to your PayPal or bank account. Sign up today and take advantage of this offer!
Dosh is a new cash back app that uses breakthrough technology to eliminate the wasted spend from advertising and most transactions. Search all available coupons, promo codes, and rebates through its immense data base featuring thousands of restaurants, retail stores, hotels, and more! Dosh works with both online as well as in-stores featuring many major retailers such as GAP, Target, Microsoft, Burger King, Walmart, Hilton, Jet, Four Seasons, Shutterfly & many more. Dosh app is now open to the public via IOS & Android so be sure to check them out!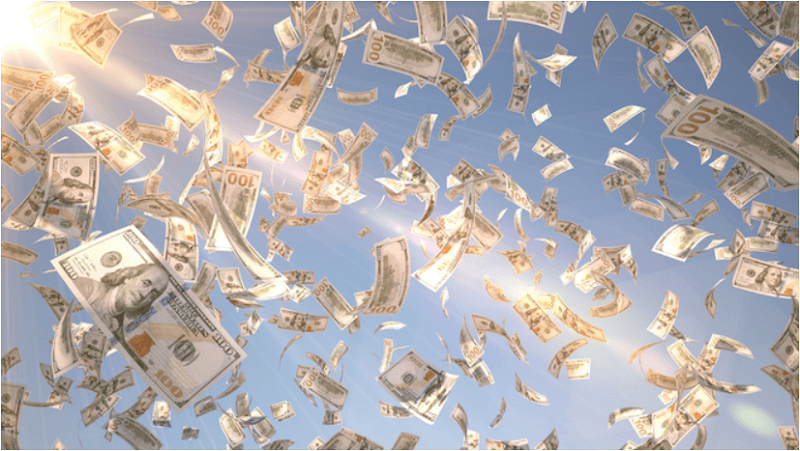 Like most cash back shopping portals, Dosh earns a commission directly from the merchant websites they partner with. Drop earns this commission when you use their "affiliate link" to visit a shopping site like Amazon and make a purchase there. Then, they split this commission with you, in the form of cash back as a percentage of your purchase.
About Dosh
Dosh was founded by Ryan Wuerch, and is a free cash back app owned and operated by an American company called Dosh Holdings, INC. Their mission is to "positively impact millions of people's lives financially by putting extra cash in their pockets so they can spend it on what matters most to them."
With Dosh, you will be able to earn money every time you shop, dine out, book hotels, and travel with over 100,000 merchants and brands in the United States. Once you have accumulated over $15 in your account, you can cash out via PayPal or Direct Deposit. Money should show up in your account within 2-3 business days.
Dosh Pros & Cons
Pros
Over 10,000 merchants nationwide.
It's a reliable, convenient, and user-friendly app.
Excellent cashback rates.
You can get paid via PayPal or bank account.
Cons
Only available for Android and iOS devices.
No available internationally
Some delays with payouts (during beta)
The minimum cashout threshold is $15.
Bonus Dosh Cash Back Credit
Dosh App offers additional cash back bonuses on various retailers & merchants. Below is a short list of major deals that are currently available as there are way too many offers to list if we take local deals into consideration. You can find the complete list of all available offers near you by downloading the free Dosh app.
Drizly – 11.2% Dosh Credit
Sally Beauty – 11.2% Dosh Credit
Jiffy Lube – 10% Dosh Credit
American Express Gift Cards – 7.5% Dosh Credit
Walgreens – 6% Dosh Credit
Overstock.com – 5.2% Dosh Credit
Sam's Club – 5.2% Dosh Credit
Nike – 4.5% Dosh Credit
PetSmart – 4.5% Dosh Credit
Dunkin' Donuts Shop – 3.8% Dosh Credit
Home Depot – 3.8% Dosh Credit
Staples – 3.8% Dosh Credit
Wal-Mart.com – 3% Dosh Credit
Thrifty Rent-A-Car – 0.8% Dosh Credit
Marriott Hotels – Up to $18 Dosh Credit (YMMV)
Hilton Garden Inn – Up to $18 Dosh Credit (YMMV)
Hyatt Regency – Up to $15 Dosh Credit (YMMV)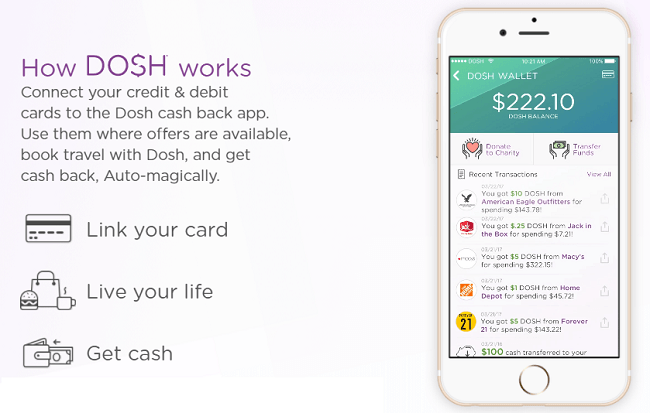 How To Earn At Dosh
There are four main ways you can earn at Dosh.
In-Store Automatic Cash Back
My favorite way to earn with the Dosh App is the in-store offers. This part of the app is location-based, so you have to visit participating stores with current offers. As long as you live in a decent sized city, you should be fine and have plenty of offers.
The way this works is you link your debit or credit card (they pay a $1 sign-up bonus per card), and when you make a purchase at a qualifying store, you'll earn cash back automatically without having to scan a receipt.
They currently pay you 7% cash back on your entire order at Jack in the Box. Currently, some of the offers close to me are from other restaurants that pay 5-10% cash back on your entire order!
Online Cash Back
The Dosh app also provides cash back to popular online stores. Some examples are Fitbit, RayBan, Nike, Overstock, Toms, Callaway, and a few hundred more!
Most cash back rates range from 3%-6% percent of your total purchase.
All you need to do is visit the store through the link inside the Dosh app and make a purchase. You'll earn a percentage back on your online purchase.
dosh app online shopping cash back
You can see a full list of online stores available at Dosh.Cash!
Travel Cash Back
With travel cash back you can get paid to book hotel rooms and activities. Choose where you'll be traveling and the type of hotel room you're interested in. You'll see a list of available hotels, the price per night, and how much you'll earn per night!
This doesn't just work in the major cities. I'm in a small town, and most of the nearby hotels are listed paying anywhere from $10-$50 per night!
Refer Friends
Dosh offers a referral program that can be very lucrative if you can get your friends to join and use the app. You can
invite friends via Facebook, Twitter, Text, Email, or just paste your link anywhere you'd like.
You'll earn $5 once your friend joins and completes their first cashback whether it be in-store, online, or for travel.
Refer Business
You can refer businesses to Dosh and you'll receive 20% of their marketing fees for two years.
If you want to refer a business, you'll need to fill out a form in the app with the information and who to contact.
Dosh Promotion
Promotion: $10 Sign Up Bonus
Expiration: While supplies last
Availability: Nationwide
Terms: Open the Refer page in the Dosh app and share your unique link via social media, email or SMS. When your referral clicks your link on their mobile phone, downloads the app, and connects their first valid credit or debit card during the promotional period, you will get a $10 bonus.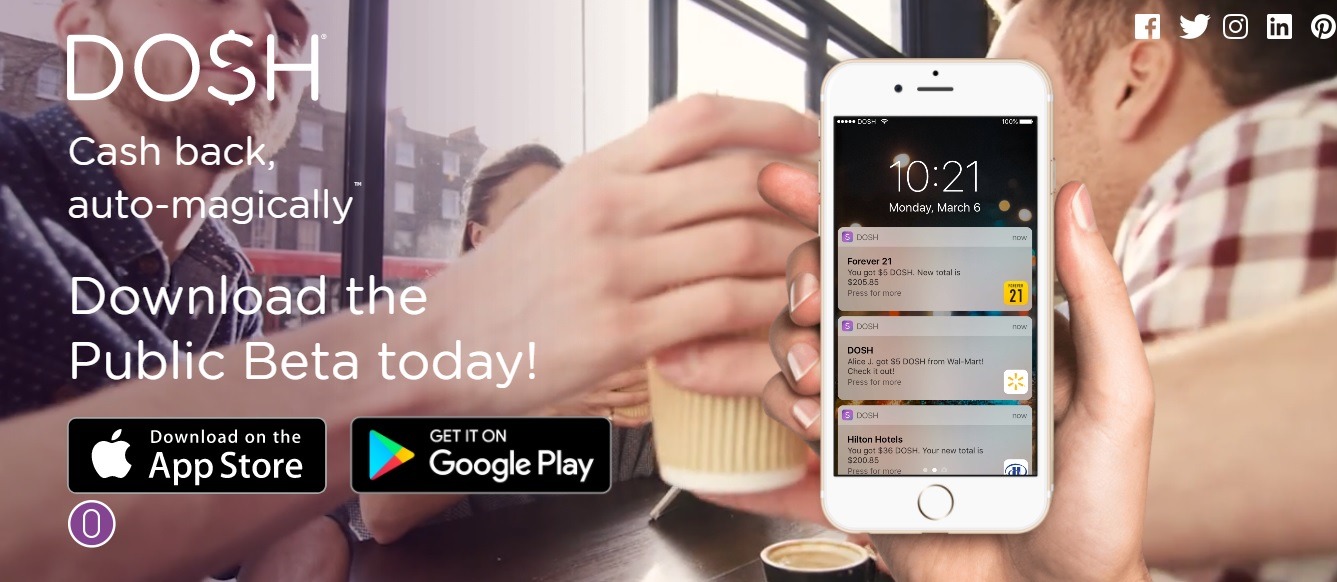 Join Dosh
Download the Dosh App onto your mobile device. Link your credit cards to earn $7 bonus right away.
Make a purchase at a participating merchant with the linked credit card.
Sign up and refer your friends using the referral link.
Earn $10 bonus!
Bottom Line
Dosh is not a scam and they will pay you. This is the hottest free way to make money and it can be done from many different angles. It might not make you life changing income but getting paid for doing things you already do is a complete no brainer.
Simply download Dosh for iOS or Android, create your free Dosh account, and link your cards to start earning cash back on purchases from participating merchants and services, both local and nationwide. In addition to earning cash back for purchases, Dosh also gets its users the best possible deal on hotel booking and car rentals while still giving cash back to travelers.
Dosh is a revolutionary way to earn cash back featuring removal of hassles such as; UPC scanning, providing receipt photos, mail-in rebates, promo codes, etc. Simply link your credit and/or debit cards to your account to find the best deals in town and save money on various major retailers. Not only will you be able save money but also make money!
This is a great way to earn and save money so I would highly recommend for you to check out what Dosh has to offer! Be sure to download the app soon to see how much you can get back. Also check out more ways to Save Money and shop at the Best Cash Back Portals to save even more!