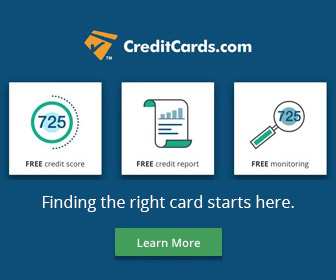 Have you ever wondered what your credit score was but haven't taken the initiative to find out? Well today's the day that you can get a Free Credit Score & Report provided by CreditCards.com! You can obtain your credit score as easy as completing a few steps and there is no need to pay for it! CreditCards.com utilizes VantageScore® 3.0 so you can rest easy knowing that this report will not impact your current credit score. On top of that you will receive a credit report that will allow you to keep track of your accounts and credit information from TransUnion one of the most reliable credit reports available. So why wait when you need to know your credit score when you can find out today for FREE! Once you have completed the credit score and received your report you will also get complimentary credit monitoring and if something changes in your report you'll be the first to know from CreditCards.com. Hurry and get your free credit score today!

CreditCards.com Credit Score & Report:
Free Credit Score

Use of VantageScore® 3.0 therefore your credit score will not be impacted

Free Credit Report

Receive account and credit information from TransUnion.

No Credit Card Required

No need to worry about having a credit card!

Track Your Progress

Easy access to your credit report so that you can see your progress and ways that you can improve your credit score.

Protected, Trusted, Secure

Rest assured with this free credit score & report from creditcards.com that your information is protected with use of 256-bit encryption.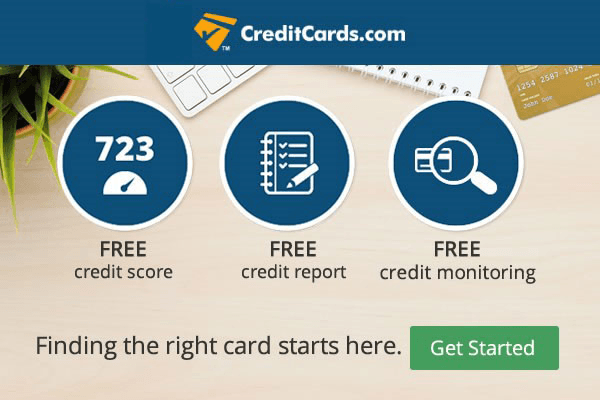 How To Receive Your Credit Score Today: 
Head over to CreditCards.com Free Credit Score & Report 
Click on "Get Started" at the bottom of the page
Create an Account
Complete the following questions/steps
Receive your Free Credit Score & Report
Bottom Line: 
I wished they offered free credit score and report when I was younger – but now since it's available why should you wait any longer? It doesn't matter your age or your credit history, head on over and retrieve your free credit score and report today! This is the first step in knowing how to handle your finances and what you need to work on and look out for. You'll receive a report that shows your progress and you'll be knowledgable as to the factors that affect your credit score for any future financial borrowings or applications! This is a sure fire way to make sure your finances are on track and you can show off your knowledge to your friends and family! Be sure to share this wonderful tool to others as it doesn't impact your credit score by running a report and you will continually get credit monitoring of any positive or negative changes in your score! For more free credit score reports, be sure to check out other platforms that will provide you additional credit score reports to line up side by side.