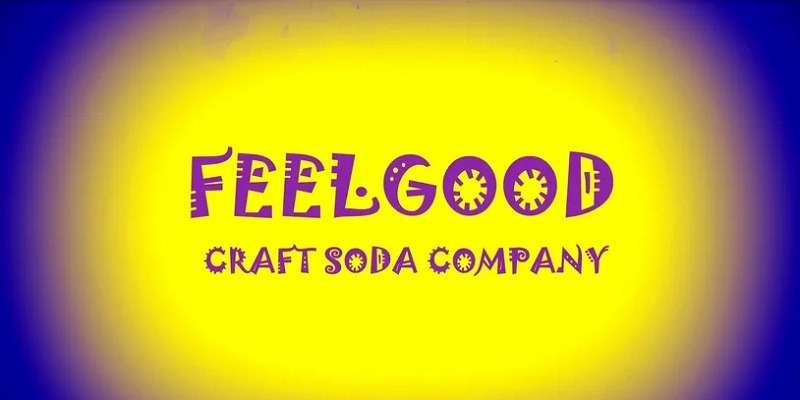 Check out the latest Feel Good Craft Soda coupons, promo codes, and promotions here.
Feel Good Craft Soda is known for making their products with organic cane sugar and pure cane sugar for a better taste and are a healthier alternative to high fructose corn syrup. If you are a soda lover, then definitely try this brand out!
Be sure to bookmark this page if you are interest because we will continuously update you guys on the best deals offered!
About Feel Good Craft Soda
---
The inspiration in creating Feelgood Craft Soda Company was from our local soda fountain customers. They wanted better products at affordable prices with better service when fountain issue occur.
So they created it and priced it at a REAL fair market value and their fountain service is the best in the business. The 2 Big Brand Name companies products haven't changed but they take price increases 2 times a year.
---
Current

Feel Good Craft Soda

Promotions 
---
Free Samples w/ Free Shipping
Want to try out some soda samples? For a limited time only, Feel Good Craft Soda is offering a promotion where you can sample 12 different flavors of Soda syrup for free. Test out these flavors to see which one you like the most without paying a single penny!
What you get: Free Samples w/ Free Shipping
Offer expiration: Limited time offer or while supplies last
Availability: Only available in the United States
How to get it: Simply follow the link, add the sample of your choice and check out for free
(Click the link above to claim your free soda sample)
---
Bottom Line
Feel Good Craft Soda offers a healthier alternative to regular soda. It is definitely worth trying out at least once. Make sure to check back here for more promotions and information about Feel Good Craft Soda! If you're interested in more deals and promotions like these, check out our website for more ways to save money.