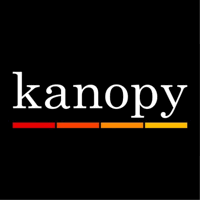 Looking for research materials and high-quality streaming content for class or for personal entertainment? Give Kanopy a try. Kanopy is a video streaming service that is partnered with over 200 public library systems and educational institutions to offer you access to over 30,000 movies all free of charge. You're not going to find the latest hottest movies, but it's a bit like a Netflix for documentaries, foreign films, and old Hollywood classics. You'll be able to stream via Roku, iOS and Android smartphones and tablets, or via web browser. Best of all, there aren't any pesky commercials after every few minutes. Note that there may be a monthly limit, for each library imposes its own limit to the number of free movies a cardholder can watch each month. Depending on which library you're connected to, you can checkout 3 to 20 movie titles per card. Check to see if your local library or school institution offers access to this great database today.

Kanopy Streaming Promotion:
Promotion: Free Movie Streaming for Library Cardholders and Students
Availability: Select public library systems and educational institutions
Terms: Kanopy grants you a limited, non-exclusive, non-transferable, non-sublicensable, revocable license to access and view materials within the Service.
Get Started with Kanopy Steaming:
Go to Kanopy and click "Watch Now."
Search for your university/college or public library.
Connect your library or institution account to Kanopy.
Enjoy your free access to tons of movies to stream online!
Bottom Line
If you're a college or university student or a library cardholder, get access to a large database of movies full of documentaries, foreign films, and old Hollywood classics for free with Kanopy. Fuel your brain and binge on great classics, movies you've never seen before in your life, and anything that sparks your interest, anywhere and everywhere, all in high-quality definition and ad-free! Or, find that one film your class requires you to watch without having to rent from Amazon, Redbox, and other services. Don't forget to check out more ways to save money!