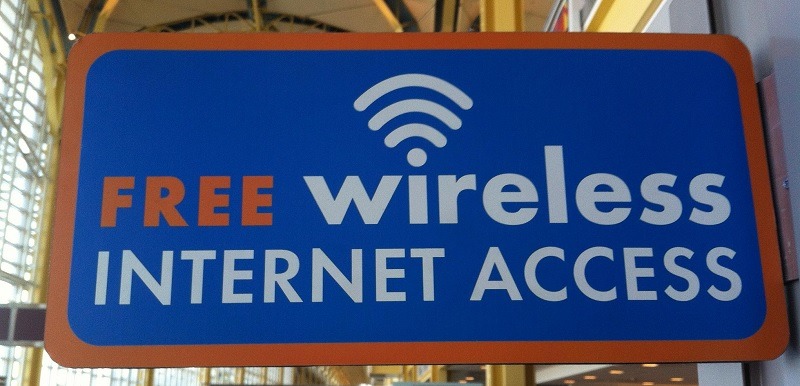 It is fair to say that the world revolves around the internet. We would like to have access the internet everywhere we go, either for work or school purposes, or just to pass the time streaming on social media or streaming services.
In public places, one of the first questions that may come to mind is if there is free wifi there. Here are some popular public places where you can stay connected for free.
---
Public Places With Free Wifi
---
Fast Food Restaurants –  Often times, fast food restaurants will offer free wifi in order to keep customers entertained while their orders are being made. These include some of the most popular fast food chains such as McDonald's, Burger King, Wendy's, and more.
Grocery Stores – Grocery stores also offer free wifi which can be useful to look up in-store coupons. Kroger, Safeway, and Publix among others fit under this category.
Retail Stores –  Retail stores tend to offer free wifi as well. You can use this to look up coupons for items you want to buy or communicate with others if the building the store is in has bad service. Walmart, Target, Sam's Club, Best Buy, Kohl's and more offer free wifi to their potential customers.
Public Libraries – Whether you need to do schoolwork or work for business, libraries often have free wifi that sometimes you don't need a library card to access. This is a great place to get work done as there will be a lot less distractions then other public places.
Airlines- If you need to get some work done during your flight, specific airlines may offer free wifi on your flight. Jetblue and Southwest Airlines are among a couple of airlines that often offer free wifi on domestic flights, so consider flying with them on your next trip.
Hotels- As a guest, most hotels often avoid free wifi in the lobby or in-room access. If you are a loyalty member for certain hotel brands, then consider always staying with that brand to maximize your savings and earn rewards such as free nights by doing so.
Rest Areas- If you are taking a road trip with friends or family, there are many rest stops around the country that often offer free wifi. Although this may be the last place you want to access it because you might not be there for long, it is definitely convenient if you do plan on resting there a while.
---
Bottom Line
If you know that you are going to be out at a public place, it is definitely a good idea to find out if free wifi will be offered there. With how many wifi spots there are, especially in suburban and urban areas, you can save data and get access to the internet for free almost anywhere in the country.
While you are here on HMB, be sure to check out our list of the top freebies and best credit card bonuses.