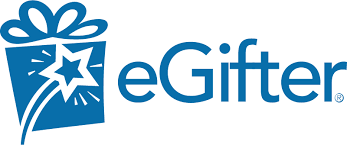 For those unaware, eGifter is the place to be when it comes to buying premium gift cards for friends & family. eGifter allows you to send your gift card via email, text and social featuring extremely fast transactions. If you choose to shop at eGifter then make secure payments using Skrill will get you $5 off your first $10+ purchase. Remember to use promo code SKRILL$5 at checkout and do so before April 30, 2018. There are over 250 brands of gift cards available with prominent merchants such Amazon, Best Buy, Adidas, iTunes, and so much more. This is a practical, quick & easy money save so don't let this opportunity pass by!

eGifter Skrill Promotion:
Promotion: $5 off $10+ purchase
Promo Code: SKRILL$5
Expiration: April 30, 2018
Availability: Nationwide
Terms & Conditions: First purchase only. One offer per customer.
Get $5 Off $10+ Purchase At eGifter:
Navigate to eGifter promotional site.
Click on "Shop With Skrill" to begin.
Purchase gift card valued at $10+.
Enter promo code SKRILL$5 and checkout using Skrill.
Save $5 on your gift card!
Bottom Line:
Discounted gift card deals are always extremely practical because you are saving money right off the bat. You can use these gift cards to redeem goods, services, or give them away as gifts. If you are looking for a good deal on gift cards then eGifter is the place to be. You can get $5 off $10+ purchase at eGifter if you enter promo code SKRILL$5 and checkout using Skrill. Make sure to take advantage of this deal by April 30, 2018 or risk missing out on an easy money saver! For more tips and advice on how to save money and Gift Cards Deals, make sure to check out our listings!